The Tesla Model X is an electrifying and awe-inspiring SUV that redefines the boundaries of automotive innovation. This state-of-the-art EV is not only stylish and sleek in design, but it also boasts impressive features and advanced technology that make it one of the coolest cars on the market.
With sleek falcon-wing doors and lightning-fast acceleration, the Model X is a work of engineering genius that has taken the world by storm. Tesla has once again raised the bar, making the Model X one of the coolest and most coveted cars in their line up.
Exterior: Designed for Efficiency
The car's sleek and streamlined body, combined with its distinctive falcon-wing doors, gives the Model X a futuristic appearance that sets it apart from all other SUVs on the road. The doors are designed to open upwards, providing easy access to the car's spacious interior. They also incorporate sensors that adjust their height to avoid obstacles. The Model X features a panoramic windshield that extends up and over the driver's head, offering unobstructed views of the road and the surrounding environment.
The EV's aerodynamic design also allows it to slice through the air with minimal resistance, reducing drag and improving overall performance.
Interior: Interior of the Future
The Model X's spacious cabin provides ample room for passengers and cargo, while its premium materials and finishes give it a luxurious feel. The SUV features a minimalist dashboard with a large touchscreen display that serves as the car's central control center.
The Yoke-Style steering wheel takes a daring new approach to steering, providing the driver with improved feedback and an unobstructed view of the road ahead. Tap the brake and Model X automatically selects the correct direction to start your trip.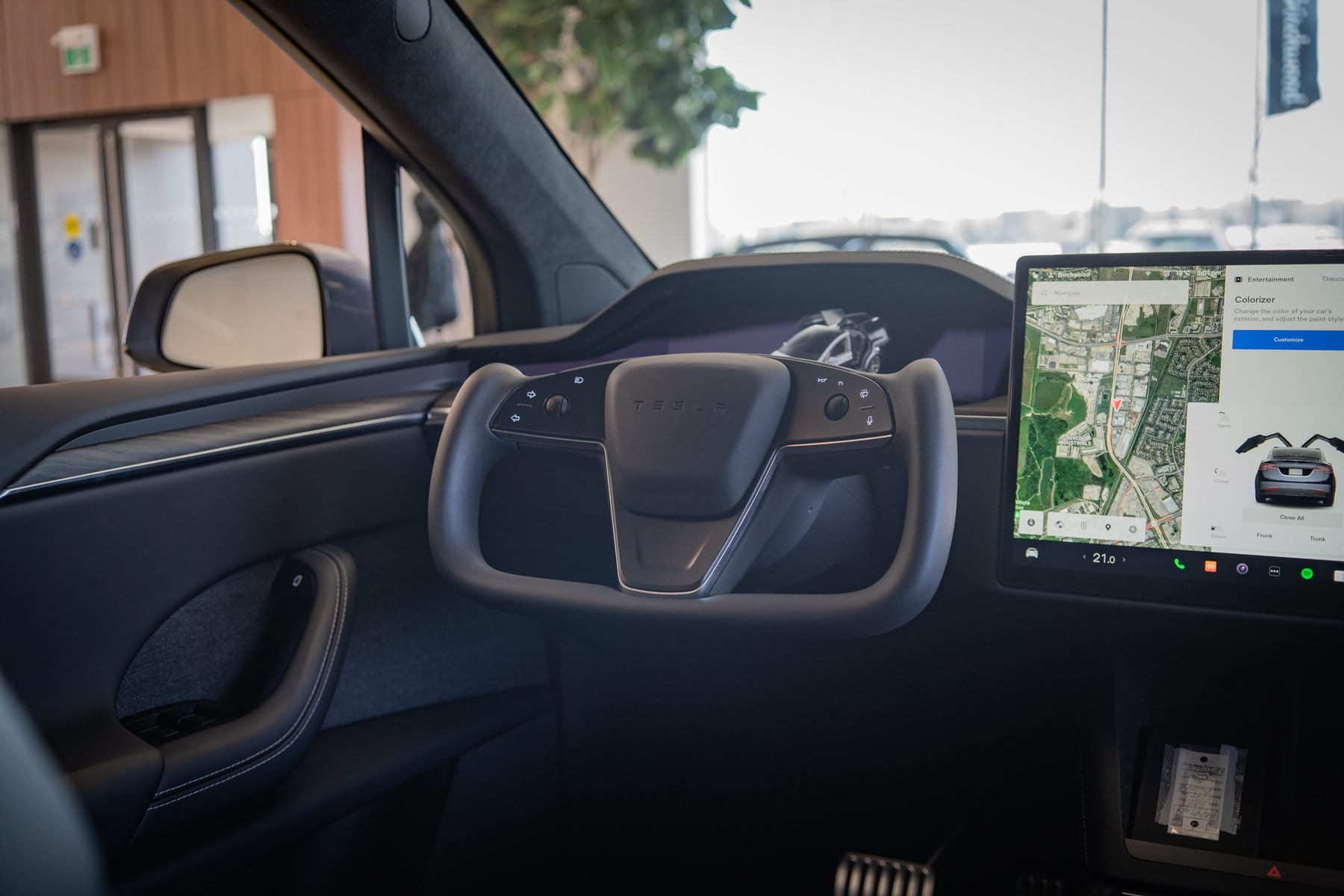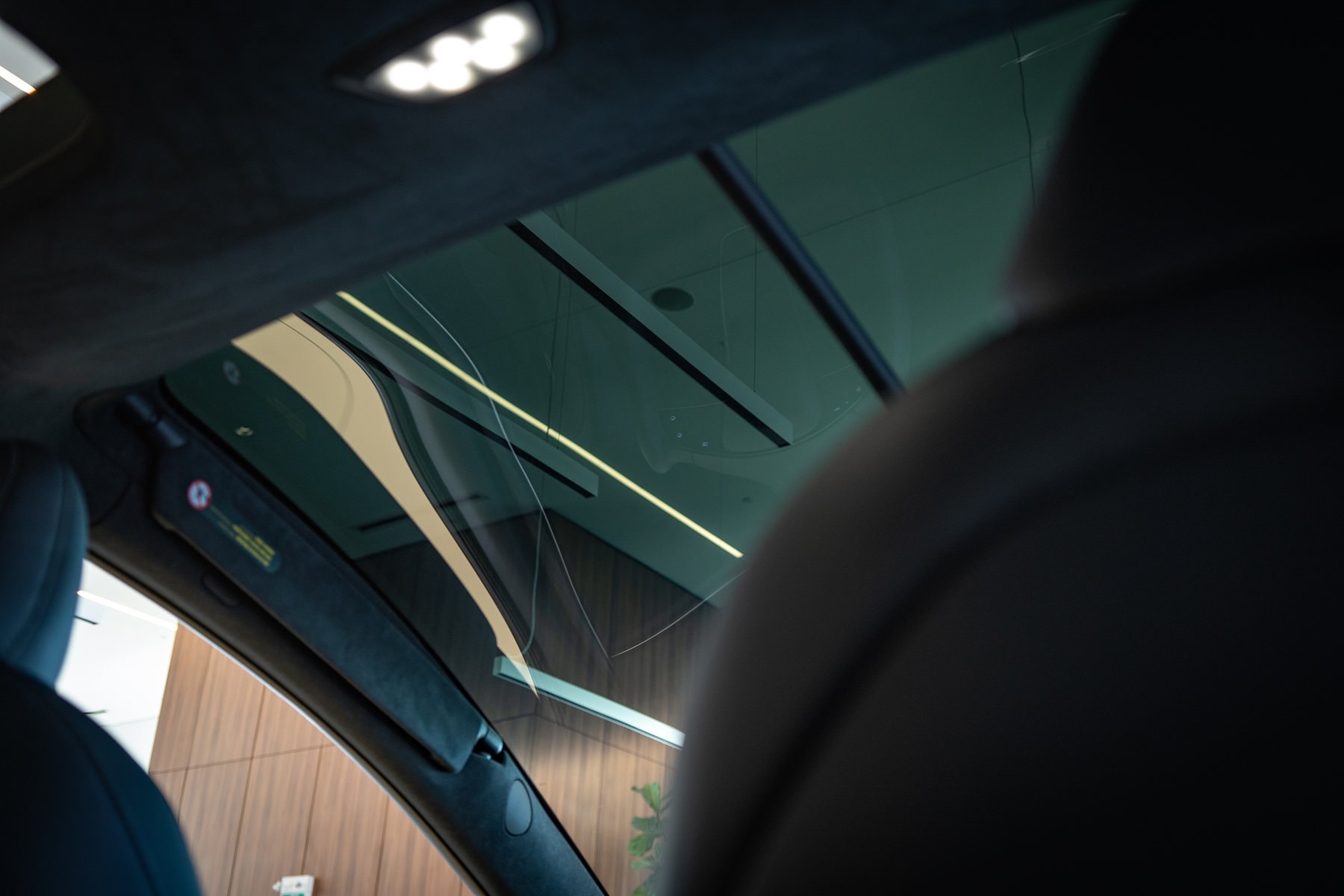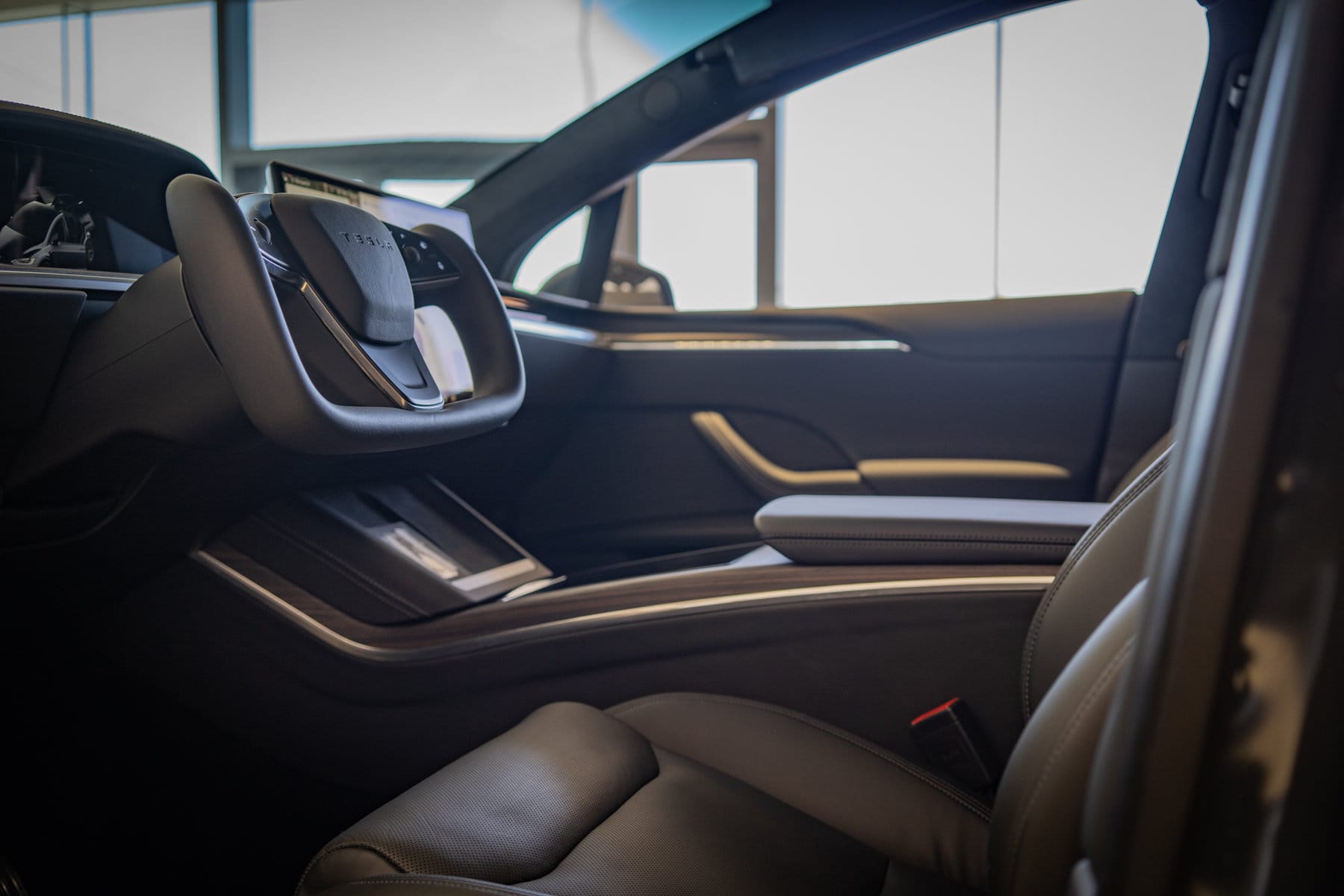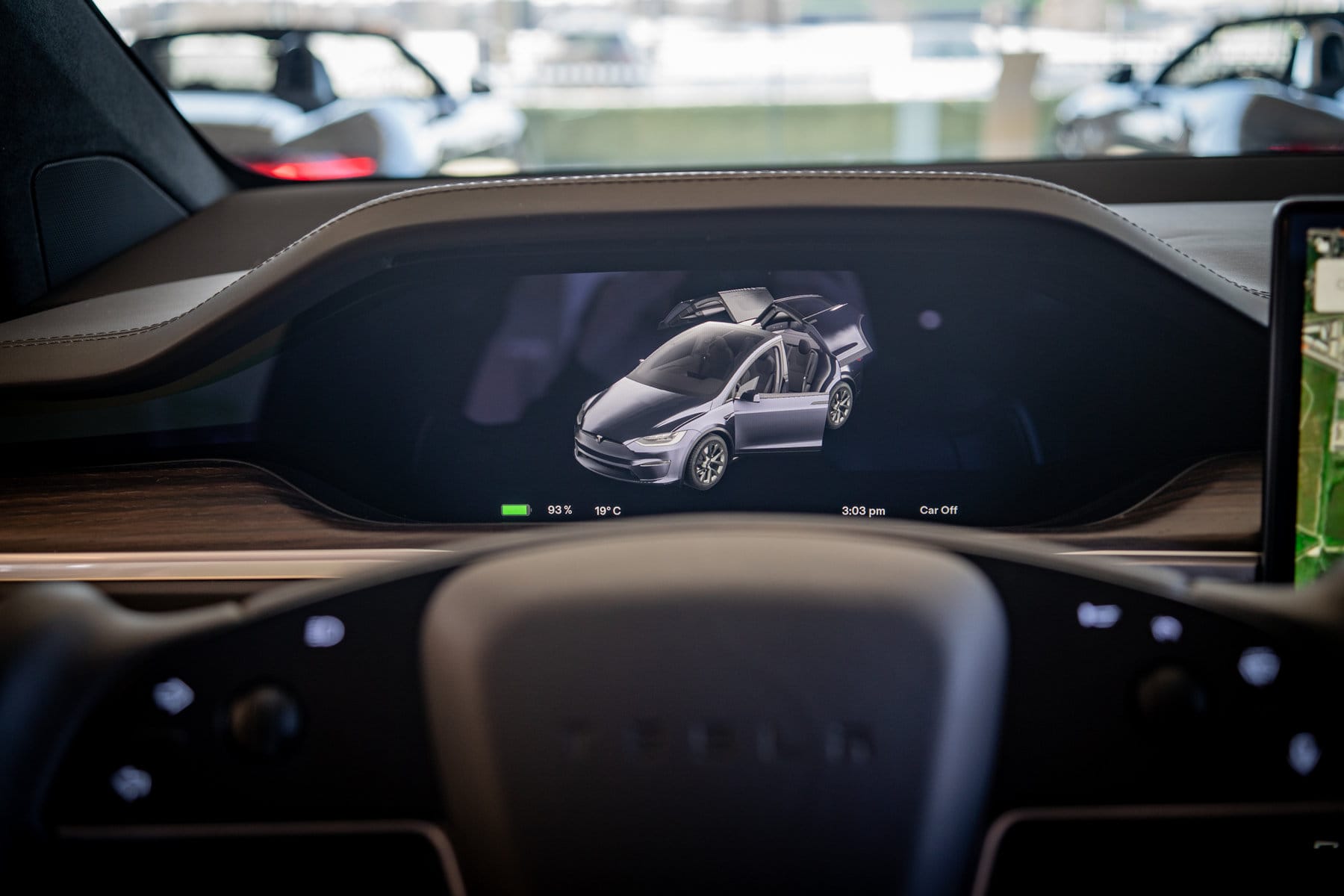 Technology: A Whole Different Experience
Instantly connect with multi-device Bluetooth, as well as wireless and 36-watt USB-C charging options for fast and efficient charging of your devices.
You can also expect the following features:
Immerse yourself in rich and dynamic sound while minimizing unwanted noise from the road with the Model X's 22-speaker, 960-watt audio system and Active Road Noise Reduction technology.
The Tesla Model X is purpose-built as an electric vehicle, featuring a robust high-strength architecture and floor-mounted battery pack that provide outstanding occupant protection and minimize rollover risk.
The car comes standard with Tesla's latest active safety features, including but not limited to:
•
Hands-free driving mode
•
Automatic Emergency Braking
•
Forward collision avoidance
Performance: Beyond Ludicrous
The Tesla Model X is one of the highest performing SUVs ever made, featuring the most power and quickest acceleration of any SUV on the market. Thanks to its updated battery architecture, the car's Long Range configurations can complete back-to-back track runs without experiencing any performance degradation.
Dual Motor All-Wheel Drive platform has the longest range, and now delivers insane power and acceleration.