If you're searching for versatility, look no further than the 2023 Volvo S60. This stylish and premium mild hybrid sedan is known for its luxurious interior, advanced technology, powerful engine, and added electric driving range, making it an attractive option for your next vehicle.
Exterior: Sporty and Modern
The 2023 Volvo S60 has a sleek and modern exterior, complete with the iconic Volvo grille that turns heads wherever you go. Adding functionality to the exterior, the S60 is equipped with active bending headlights that dynamically adjust their direction in response to your steering, enhancing your visibility around curves and during nighttime. Also, with a power-operated trunk, you can load and unload your belongings in a breeze, not worrying about manual operation if your hands are full.
Interior: Luxurious Details at Every Corner
Stepping inside the Volvo S60, you'll discover a panoramic sunroof, adding a touch of luxury. Whether you're in the city or on the open highway, the panoramic roof brings in natural light, creating a spacious and airy atmosphere for everyone inside.
The luxury doesn't stop there. With Napa leather front seats that provide seat ventilation and an optional ten-point back massage, you'll experience ultimate comfort on the road. Inside the cabin, you'll also find metal mesh decor inlays that add a contemporary feel to the interior.
Technology: Always Connected
The 2023 Volvo S60 offers advanced technology, with integrated Google Maps for hassle-free navigation. Some other standout features include:
Comprehensive Data Package:
The Digital Services bundle includes all the data you need to seamlessly connect your S60 with your digital life.
You can enjoy your favorite apps, like Google Assistant and Google Maps, directly in your car through Google Play, providing a fully connected ride.
The Volvo Cars App enhances your convenience and allows you to get more from your Volvo. It offers remote services to access your vehicle from your phone.
Safety: Watching Out for You
Drive with confidence with a range of safety features in the 2023 Volvo S60. These include:
Assists during reverse maneuvers, detects oncoming vehicles that are behind you, and applies your autobrake if necessary.
Day or night, the intelligent safety technology helps you detect and avoid other vehicles, pedestrians, cyclists, and large animals on the road.
Blind Spot Information System (BLIS):
BLIS allows for stress-free lane changes by subtly adjusting your steering to keep you in your lane when there's a risk of a collision with nearby vehicles.
Performance: A Powerful and Eco-Friendly Ride
The 2023 Volvo S60 offers superior performance with its 247-hp turbocharged four-cylinder engine that's available in both front and all-wheel drive, accelerating to 100km/hr in 4 seconds. Its mild hybrid system captures energy generated during braking and stores it in a 48V battery, reducing emissions. As well, the S60 is considered one of the most fuel-efficient Volvos, achieving an estimated fuel economy of up to 26 mpg in city driving and 35 mpg on the highway.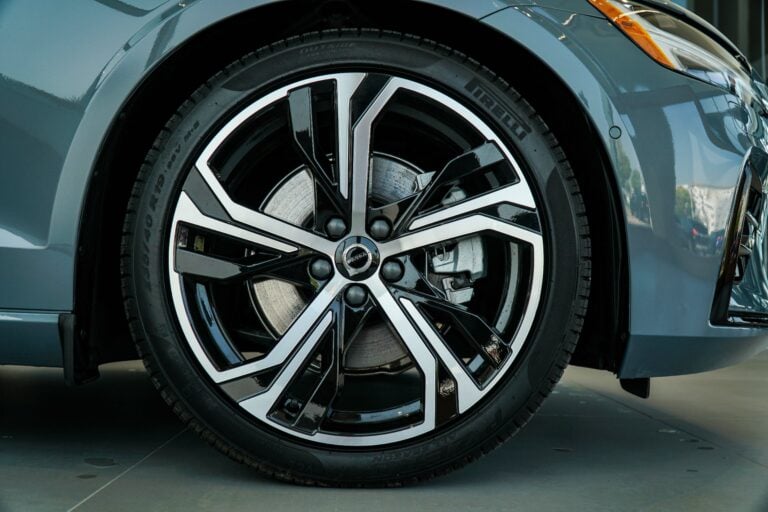 Intrigued by the luxury and sustainability of the 2023 Volvo S60? You can learn more by visiting Volvo Canada.
Browse through our inventory of vehicles here!