When you start a family, things inevitably change.
Especially when it comes to your choice of vehicle.
After all, you have precious cargo now. And as your kids grow up, make friends and take up hobbies, you need a little more space to carry your crew around.
The ideal family car combines safety, spaciousness and style. In years past, large family vehicles lacked the latter, but today's minivans and SUVs are quite eye-catching. They're also loaded with more comfort and safety features than ever.
To help you find the best family car in Canada, we've put together a list of SUVs and minivans that are ideal for families like yours.
Best Family SUVs in Canada
3 – Ford Escape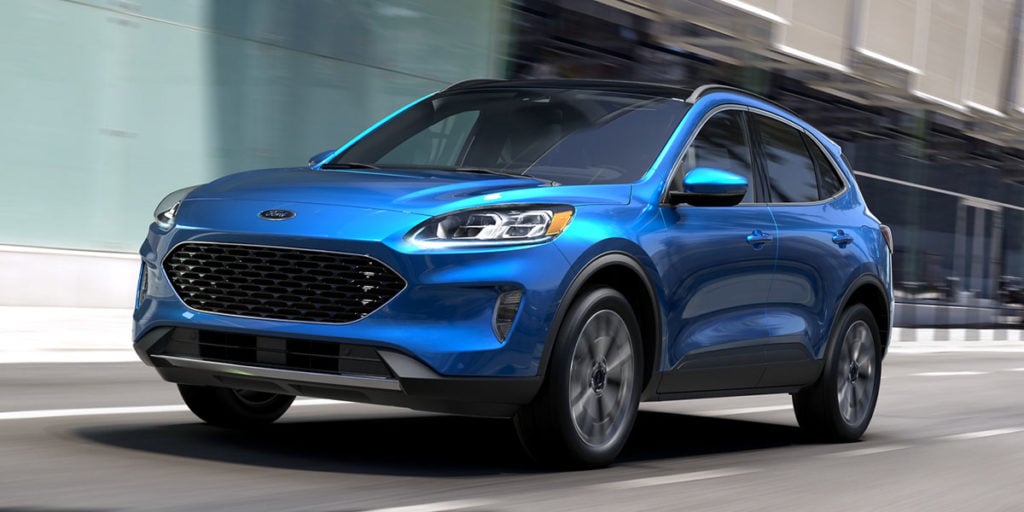 The Ford Escape is a five-seater SUV, so it may not be big enough for all families. Still, its excellent driving experience and safety features make it a great choice for families of five or less. It's also a fuel efficient alternative to larger family vehicles.
The 2020 Ford Escape has an impeccable 9.9 overall safety rating from U.S. News. Its driver assistance system offers an extra set of eyes on the road. Parents will enjoy the peace of mind that comes with driving this midsize SUV.
Standout Feature:
Ford's MyKey application allows you to set speed and audio volume limits for other drivers. This would be perfect if you have a teen driver in the family.
2 – Chevrolet Traverse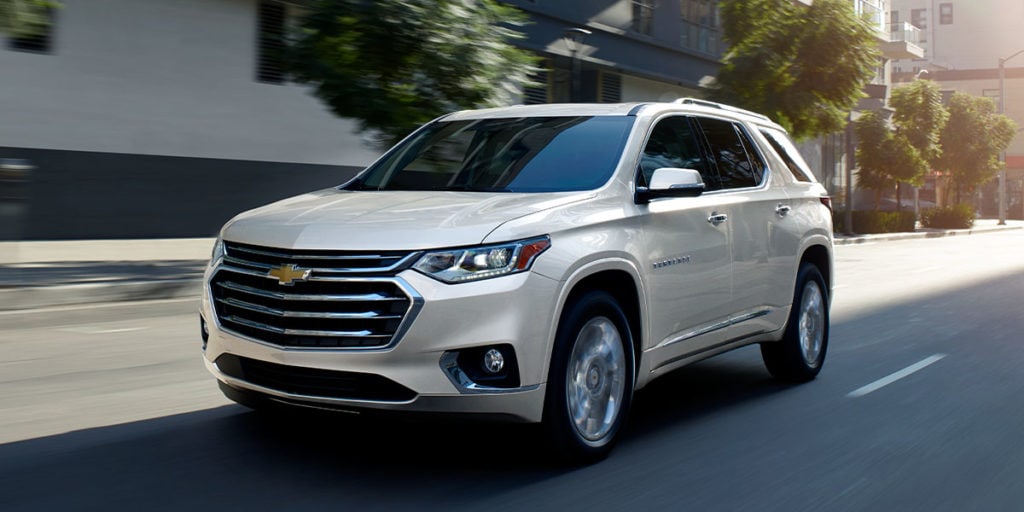 The Chevrolet Traverse is an eight-passenger SUV that does the work of a sport utility vehicle while having the passenger capacity of a minivan. The large SUV seats eight and has an 8.1 overall scorecard from U.S. News. Drivers enjoy the Traverse's smooth ride and expansive interior.
For safety, the Chevrolet Traverse comes with Lane Keep Assist, Forward Automatic Braking and a suite of smart technology designed to keep you safe on the road. For entertainment, the Traverse's intuitive infotainment system includes Apple CarPlay, Android Auto and a seven-inch touchscreen.
Standout Feature:
Newer Chevrolet Traverse models come with Rear Seat Reminder. This feature reminds you to check your back seat in case you forget to take your child with you. In today's busy world, the unthinkable can happen, so this feature will give you peace of mind with chime sounds and a notification on the minivan's screen.
1 – Honda Pilot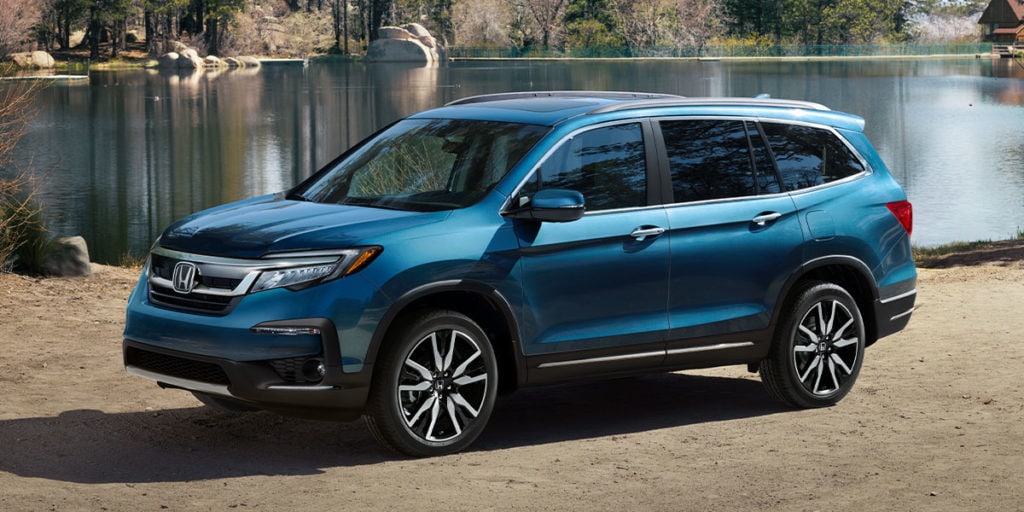 The Honda Pilot is a great minivan alternative and one of the best family cars in Canada. The large SUV seats eight and drivers can enjoy the Pilot's quiet, roomy cabin. The Honda Pilot's standard 3.5L V6 engine produces 280 horsepower and all-wheel drive is an available and recommended feature.
The Honda Pilot comes with Honda Sensing safety features like collision mitigation braking, lane departure warning and adaptive cruise control. Not only does this technology keep you driving safely but it keeps an eye on other drivers for you too.
Standout Feature:
The Honda Pilot's active noise-cancellation system uses microphones to pick up noise from the SUV's engine, then sends cancelling signals from the speakers. This should help sleepy passengers get some rest on longer drives.
Best Family Minivans in Canada
4 – Chrysler Pacifica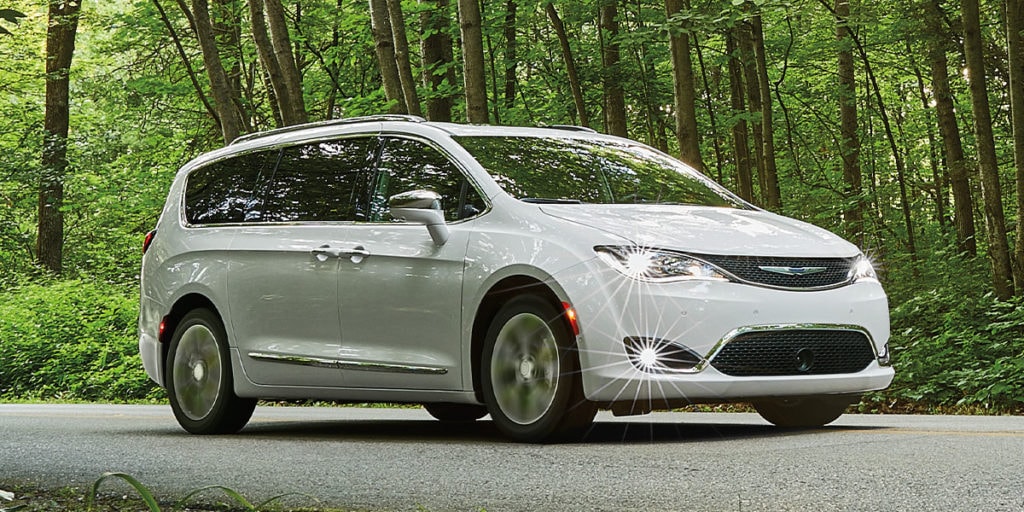 The Chrysler Pacifica is JD Power's #4 overall minivan, meaning thousands of drivers love this family van. The Pacifica's 3.6L V6 engine delivers 287 horsepower and a tow hitch comes standard, making it a great van for hauling the family out to the lake.
For safety, the Chrysler Pacifica has a Full-Speed Forward Collision Warning system that will automatically apply the brakes if you're about to crash. The Pacifica's rear and 360 camera systems work well to keep you blind-spot free.
Standout Feature:
The Chrysler Pacifica has an available built-in vacuum. That's right. With the Stow 'n Vac system, you can easily fold down the seats and clean up all the crumbs, sand and dirt your kids will inevitably track into the van.
3 – Kia Sedona
The Kia Sedona is a great family minivan that gets high praise for its comfortable and stylish interior. U.S. News gives the Kia Sedona a solid 8.1 overall scorecard based on reviews from Sedona drivers. Its standard 276 horsepower 3.3L V6 gives you more than enough power but the ride remains smooth.
The Kia Sedona's 360-degree camera monitoring system will help you maneuver through tight spaces like parking lots, even if your passengers are causing a distraction in the back. Like it's competitors, new Kia minivans come with a host of fantastic safety sensors, like Lane Departure Warning and Rear Cross Traffic Alert.
Standout Feature:
The Kia Sedona's standard infotainment system includes an eight-inch touchscreen, a rear-seat entertainment system for the kids and a high-quality Harman Kardon audio system. There are plenty of entertainment features for parents and kids alike.
2 – Honda Odyssey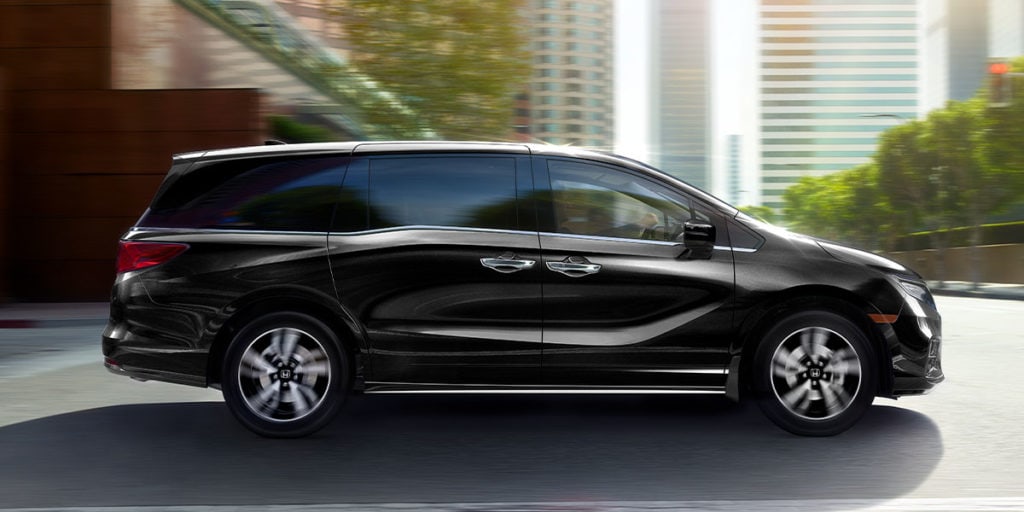 The Honda Odyssey consistently ranks among the best family minivans. The 2019 model was JD Power's #2 overall minivan and it lands at number two on this list. The Odyssey's interior provides all the space you could want on a road trip or your daily drive to hockey practice.
The biggest selling point for families is the Odyssey's safety and connectivity features. The Odyssey's available Honda Sensing technology includes Cross Traffic Monitor, Collision Mitigation Braking and camera-equipped side-view mirrors that display your blind spots on the Odyssey's eight-inch touchscreen display.
Standout Feature:
The Odyssey also allows you to keep an eye on your kids with its CabinWatch system—a camera that monitors the back rows. It even has a CabinTalk PA system which allows you to project your voice like an airline pilot. All these features will help keep your children safe and well-behaved.
1 – Toyota Sienna
The Toyota Sienna is JD Power's #1 overall minivan and an excellent choice among the best family cars in Canada. The eight-passenger van gets wonderful reviews for quality and reliability and its V6 engine delivers satisfying acceleration and passing power.
The Sienna is a very safe vehicle too. The Toyota Safety Sense suite of radar and camera detection will keep you in your lane, detect pedestrians and apply the brakes if you're about to hit another vehicle.
Standout Feature:
If you want to entertain your kids on longer drives, the available Dual-View Entertainment Center allows you to play two movies at once. Perfect for the siblings who can't agree on what to watch. Happy passengers mean happy parents, and the Toyota Sienna's features make it one of the very best family vehicles you can buy.
Now you know your options if you're looking for the best family car in Canada. All the vehicles on this list are available from Birchwood Automotive Group and will deliver a great family commuting experience.
Take a look through our inventory of awesome family cars and if you need advice on which one is best for you, our experts are happy to help.