Kick-Start Your Summer with Birchwood!
It's that time of year again! The sunshine and warm weather is upon us and we couldn't be happier that summer is back. Although this year may look a lot different, there is still plenty of opportunity to get out there and enjoy summer in Manitoba.
We've put together some fun outdoor activities in Manitoba that you can try while still being mindful of social distancing and remaining as safe as possible!
In Manitoba, we are lucky to be graced with some amazing highway scenery, and even more amazing cuisine! A great summer activity is simply jumping in the vehicle and taking a short road trip out to some of the iconic restaurants in Manitoba. One of our favorites is the Half Moon Drive In out in Lockport MB!
Established in 1938, the Half Moon Drive In has been an expert in all things dining for over 70 years. They are famous for their hot-dogs but also serve up mouthwatering burgers, fries and ice-cream with a healthy side of nostalgia. Step inside to a completely 50's themed diner complete with jukeboxes and an ice-cream bar. Or, sit outside at one of their lovely picnic benches that overlook the Red River. Either way, we can guarantee that once you visit, you'll definitely be coming back.
Getting hungry? Visit the Half Moon Drive In website below to have a look at their menu and get a little bit more info about the iconic Manitoba restaurant.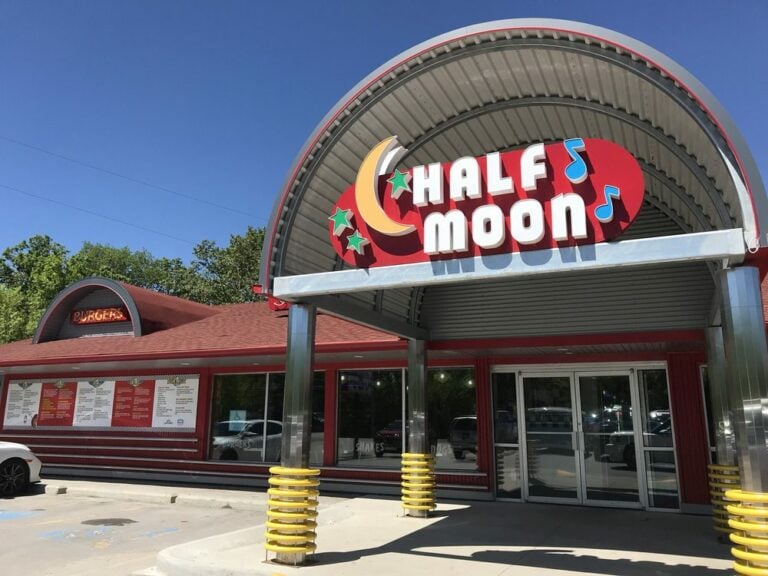 There are a TON of fantastic camp grounds throughout Manitoba. Whether you're looking for a quiet beach-side campsite the whole family can enjoy like the ones offered at Grand Beach Campground, or something a little more off the beaten path and secluded from the rest of the world like Bakers Narrows Campground, there truly is something for everyone in Manitoba. Check out the list below for some of the nicest campgrounds throughout Manitoba according to Travel Manitoba!
Bakers Narrows Campground
Tulabi Falls Campground
Otter Falls Campground
Wekusko Falls Campground
Grand Beach Campground
Lundar Beach Campground
Paint Lake Campground
Kiche Manitou Lake Campground
Blue Lakes Campground
Adam Lake Campground
Winnipeg Cruise Nights are a long standing tradition here in the city with over 40 years of history. If you are a car enthusiast looking to show off your latest project, or simply want to catch a glimpse of some of the amazing show cars that call Winnipeg home, than this is an event for you!
Every Sunday, Winnipeg's 2 busiest streets turn into literal show car venues. Spectators and car owners alike gather along Portage Avenue and Main Street to show off their rides and have a look under the hoods of some one-of-a-kind vehicles.
You'll find everything from classic muscle cars with roaring v8 engines, to JDM tuner cars with whistling turbo chargers, and don't forget about the massive lifted trucks with smoke stacks that seem taller than some buildings. No matter what your into, you're sure to find a ride that'll turn your head. What's better, is your able to talk with some of the most talented mechanics and vehicles specialists in the country about their very own rides. Pick their brain and get under the hood with them!
Again, if you are a car enthusiast, this is the event for you. Check out the link below to read an article from The WPG Magazine about cruise night and what you can expect!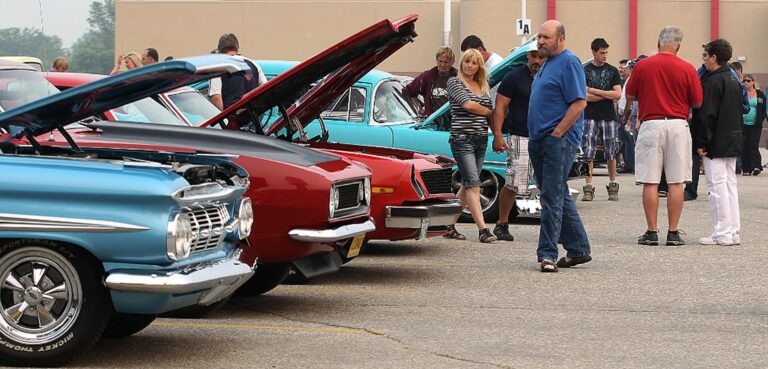 If you're looking to get a piece of the great outdoors but don't feel like packing your bags for an extensive trip, then checking out some of the many parks in Winnipeg is right up your alley.
In Winnipeg, we are lucky to have one of the lushest tree canopy's in all of Canada. One of the best ways to catch an up-close glimpse of the stunning vegetation in this city is to visit one of the many parks here!
Winnipeg parks are known for expansive walkways through beautiful flower gardens, communal areas to visit family and friends, plenty of fire pits to host cook outs and not to mention a plethora of wildlife! Some even have restaurants, museums and one in particular is host to Winnipeg's very own Assiniboine Park Zoo!
All of the Parks in Winnipeg are a short driving distance as they are all within city limits and allow you to escape the hustle and bustle of the city without really having to leave.
Whatever you choose to fill your summer with, make it count! And as always, if you require any automotive assistance, one of our 22 stores is never far. 
From all of us at Birchwood, have a beautiful summer!