Would you drive a 1.1 million dollar Chevrolet? Icon's jawdropping $1.1 million 1970 Reformer Suburban is not just a car; it's a meticulously restored masterpiece with a price tag that might raise eyebrows. Icon, known for its thoughtful modernizations of classic cars, has ventured into unique builds, and the Reformer Suburban is their latest creation. 
Taking nearly eight years to complete, this one-of-a-kind Suburban showcases the dedication and craftsmanship behind its creation. The restoration process involved over 2,000 hours of labor, resulting in a vehicle that stands out in both style and performance.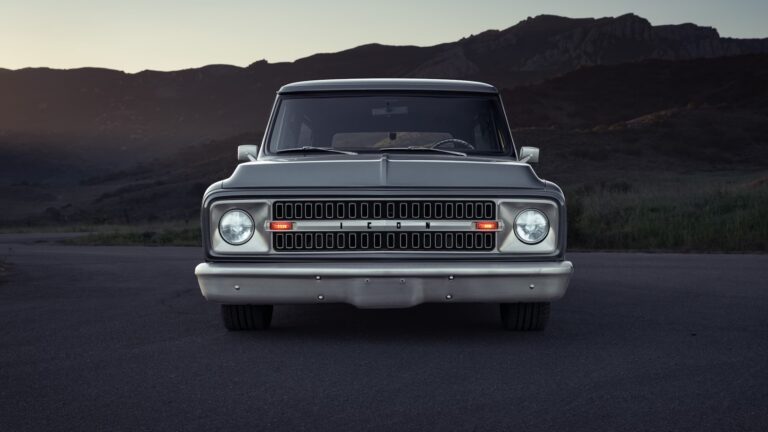 1970 Meets the Modern Age
Starting as a stock three-door 1970 Chevrolet Suburban, the transformation began with the addition of a fourth door for rear-seat passengers. Icon embarked on a journey to seamlessly blend classic charm with contemporary functionality. The exterior underwent extensive bodywork, including reshaping and smoothing of panels, and a distinctive two-tone dark gray paint job with subtle green and gloss black accents.  
Noteworthy among the custom components are the exclusive exterior door handles – a personal touch to history. The handles bear the initials of a family member who contributed to the Suburban assembly line back in 1970, embodying a seamless blend of craftsmanship and familial heritage.
Precision Meets Sophistication
The attention to detail continues inside where precision meets sophistication. A custom-machined billet aluminum dashboard houses a Dakota Digital gauge package.
The interior features recontoured factory seats with memory foam, a dark charcoal Alcantara headliner, and a modern audio system. Custom power windows and locks, along with Icon-designed switches, enhance the overall experience.
Underneath, the Suburban rides on a one-off thick-wall fully independent Art Morrison chassis with Strange coilovers, ensuring a low ride height and effective damping. Brembo brakes with six-piston calipers in the front and four-piston units in the rear provide stopping power, and custom 20-inch HRE wheels wrapped in Pirelli P Zero tires complete the ensemble.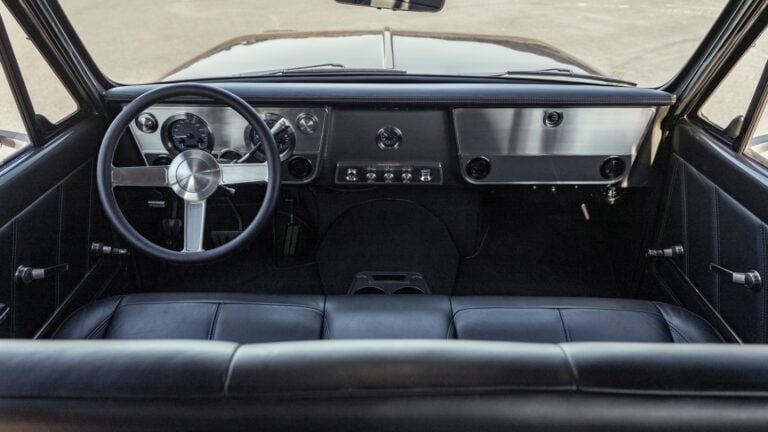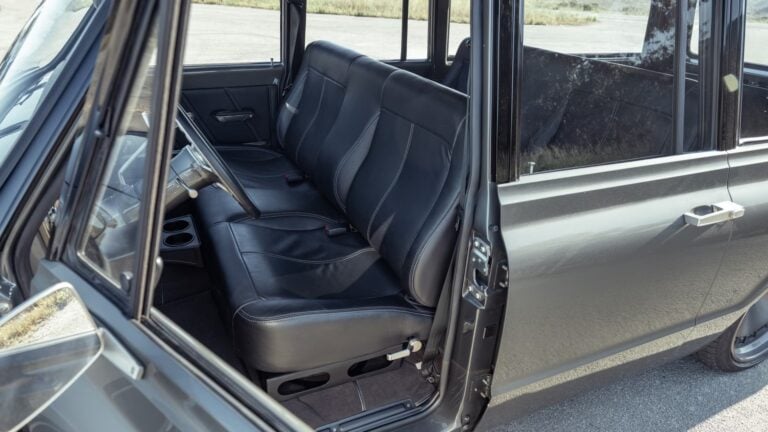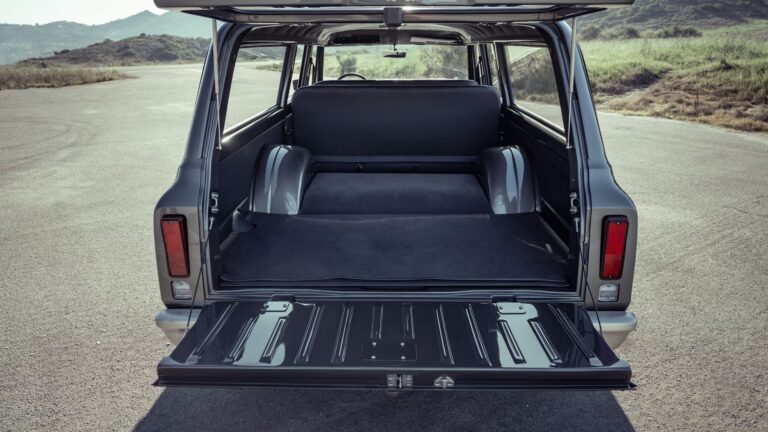 At the heart of the Icon Reformer Suburban roars a formidable 1,000-horsepower 427-cubic-inch (7.0-liter) LSX V-8 sourced from Nelson Racing Engines. This powerhouse is fueled by the NRE Alien engine package, featuring twin 72mm "mirror image" turbos for that extra boost.
Supporting the engine is a Gearstar-built GM 4L85-E four-speed automatic transmission that handles the power seamlessly offering a thrilling driving experience.
Behind the wheel, the Suburban surprises with its agility and power. The roaring engine, paired with the large turbochargers, propels the vehicle from 0 to 60 mph in approximately 4.0 seconds. The Brembo brakes and hydroboost Wilwood master cylinder ensure precise control and stopping power
Inside, the comfortable and modernized interior features cleverly disguised power mechanisms and a minimalistic dashboard blending seamlessly with the original design. The Suburban's 18-foot length is made manageable with a rearview camera mirror, providing a practical touch to the classic build.
Needless to say, the Icon Reformer Suburban is a million-dollar masterpiece, a blend of classic design and modern performance. From the meticulously crafted exterior to the powerful drivetrain, every aspect reflects Icon's commitment to excellence. The overall experience of driving this extraordinary vehicle is a joy, making it a true automotive work of art! To learn more about the vehicle, visit MotorTrend's website.
If you'd like to learn more about the types of Chevrolet vehicles we have available, visit our website to check our inventory and book a test drive today!