Selecting the perfect vehicle for your family is a big decision. A family vehicle is more than just a mode of transportation, it's your home on wheels. It needs to be safe, comfortable, and spacious enough to fit your family's needs. Ranked from small to large families, we'll go through some of the best family vehicles of 2024 and explain why they are fantastic choices for you!
The 2024 Honda CR-V  is known for its reliability and family-friendly features. It offers ample legroom with 5-passenger seating, excellent safety ratings, and powerful 1.5L engine that gets up to 6.4L/100km fuel efficiency making it an ideal choice for small to medium-size families. The rear seats are easy to fold down, providing extra storage space for your family outings.
Visit Honda Canada to learn more.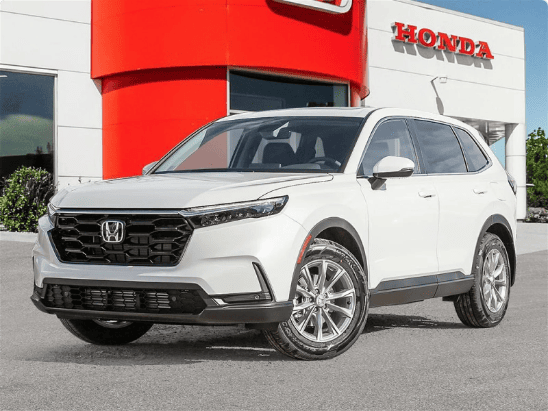 The 2024 Toyota RAV4  is a versatile and compact SUV, making it suitable for small to medium-sized families. It offers excellent combined fuel efficiency of 6L/100km, is available with a hybrid option, 5-passenger seating and a comfortable ride, making it perfect for daily commutes and family outings.
Visit Toyota Canada to learn more.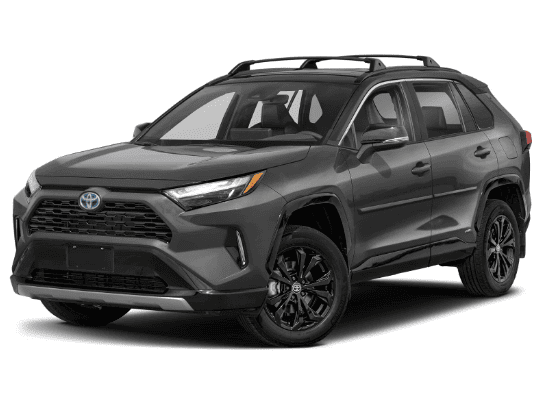 The 2024 Chevrolet Equinox  is a well-rounded SUV known for its affordability and comfortable interior. With 2-row seating space that fits 5 passengers, combined fuel economy of 8.5L/100km, advanced safety features, and 1,810 L of cargo space, it's a great choice for small to medium families who are budget-conscious.
Visit Chevrolet Canada to learn more.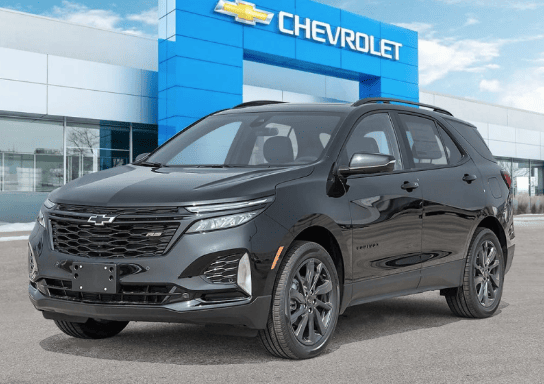 The 2024 Ford Explorer  stands out with its 3-row seating that can comfortably fit up to 7 passengers. With plenty of cargo space and power-folding back seats, advanced safety features like post-collision braking, and great towing capacity, it's an excellent choice for larger families or those who need additional seating for carpooling. The Explorer is also popular because of its powerful 2.3L turbocharged engine and that can tow equipment like trailers and campers.
Visit Ford Canada to learn more.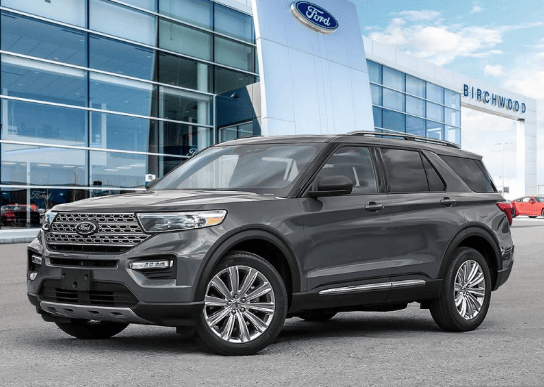 The 2024 Volkswagen Atlas  is a compact SUV with great safety features, a roomy interior, and a user-friendly infotainment system. It has 3-row seating that can comfortably seat up to 7 passengers, and its large 2,735L cargo area can handle all your family's gear. We also can't forget about the Atlas's panoramic sunroof and easy-open liftgate, which are a bonus for medium to large families.
Visit Volkswagen Canada to learn more.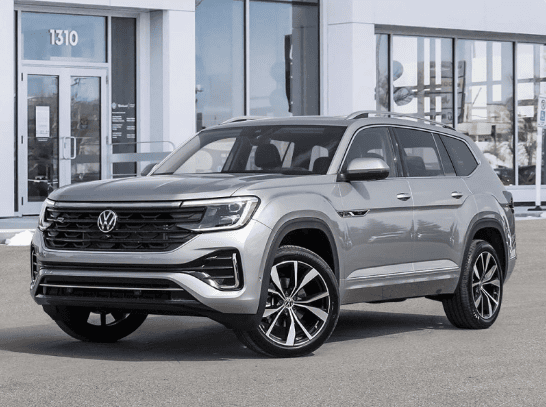 The 2024 Hyundai Santa Fe  defines itself as the future of family adventure. It is known for its modern styling and an interior filled with quality materials. With plenty of space for passengers and cargo with 7-passenger seating, a powerful 3.8L V6 engine, and the choice between gas or hybrid options, this SUV is excellent for medium to large families who want modern comfort and reliability.
Visit Hyundai Canada to learn more.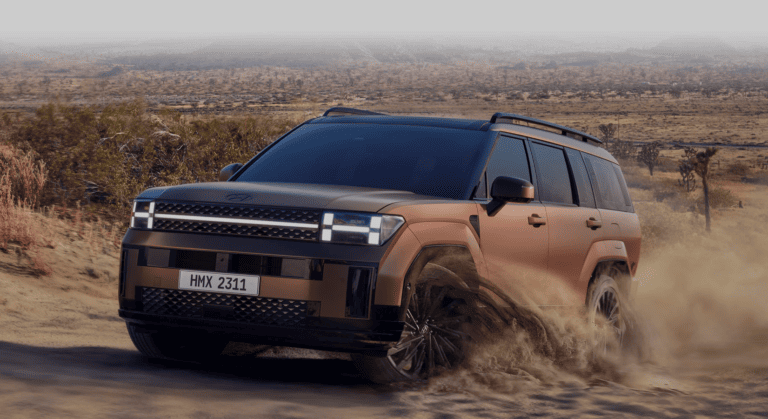 The 2024 Kia Telluride  offers a spacious and well-designed interior with the largest 3-row seating of 8 passengers and heavy towing capacity. On top of that, it offers many advanced features such as an easy-to-use infotainment system, advanced driver-assistance technology, and the available Kia Connect app. Its comfortable interior, spacious passenger and cargo areas, and stylish design make it a great choice for large families.
Visit Kia Canada to learn more.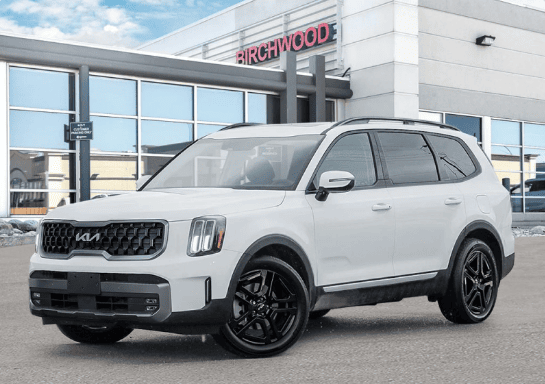 The 2024 Chrysler Pacifica   is a popular choice for families who have to load sports gear and other cargo. Thanks to its spacious and comfortable interior, flexible seating configurations, many family-oriented features, and strong safety ratings, and hybrid options, it is an excellent minivan for large families.
Visit Chrysler Canada to learn more.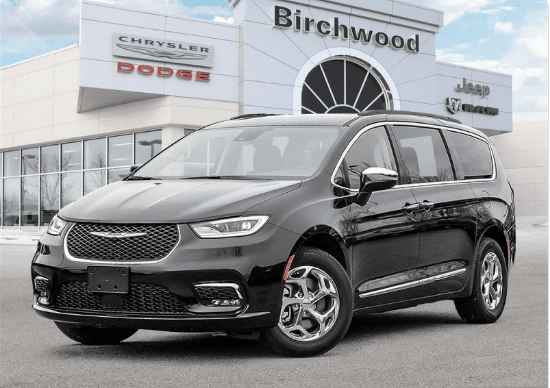 The 2024 Kia Carnival is a great choice for a family minivan. It has a spacious interior that accommodates up to 8 passengers, versatile seating options, and a range of family-friendly features like it's automatic liftgate. With aplenty of cargo capacity and advanced technology, it's convenient for large families on the go.
Visit Kia Canada to learn more.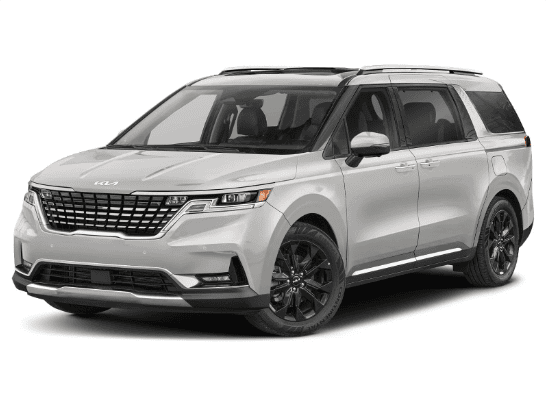 We understand that choosing the right family vehicle that fits your family's size and lifestyle is important. Birchwood is here every step of the way to help you find the perfect family vehicle for you!