Every year, winter's arrival brings with it more than just frigid temperatures and icy roads. Preparing for the season can also mean costly household expenses in the form of new outerwear, heating bills, and in some years, winter tires.
Before investing in your next set, you'll want to have a comprehensive understanding of the importance of winter tires for Winnipeg drivers, including the best available models for your vehicle, details about the MPI Winter Tire Program and of course, the science behind their functionality.
Check Winter Tire Inventory Now
Why Winter Tires in Winnipeg?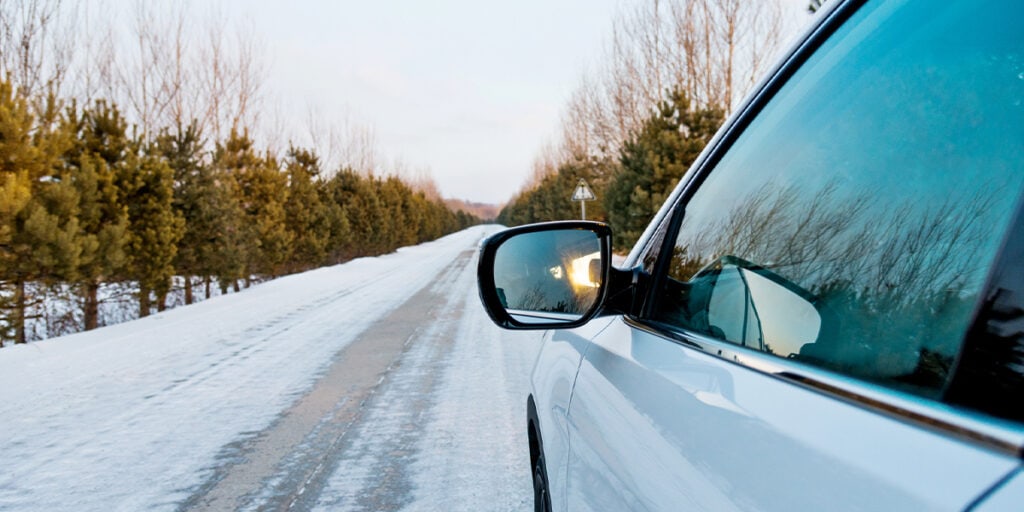 According to available climate data, Winnipeg is one of the coldest large cities on the planet, yet our province has one of the lowest rates of seasonal tire changes in Canada. Considering the role winter tires play in road safety and accident prevention, more Winnipeggers should consider the cost and life-saving benefits of winter tires. Here are a few of the ways they work to keep you safe:
Increased traction on snowy and icy roads: Winter tires have an entirely different material profile than their all-season counterparts. When you look at a set of winter tires, you will notice that their rubber treads feature biting edges — thousands of small dashes in the tires' surface that dramatically increase its grip potential.
Deeper tread depths: The deeper tread depths on winter tires reduces snow build-up and the unique tread pattern of these tires converts the snow-build up into water that easily slides off the treads.
Materials designed for cold temperatures: Winter tires aren't just your friend in snowy and icy conditions — they're also equipped to manage the effects that cold weather has on our roads. Whereas the treads on all-season tires become rigid and less responsive when confronted with cold temperatures, winter tires are made with a special rubber compound that is more flexible and grasps better onto frozen surfaces.
MPI Winter Tire Program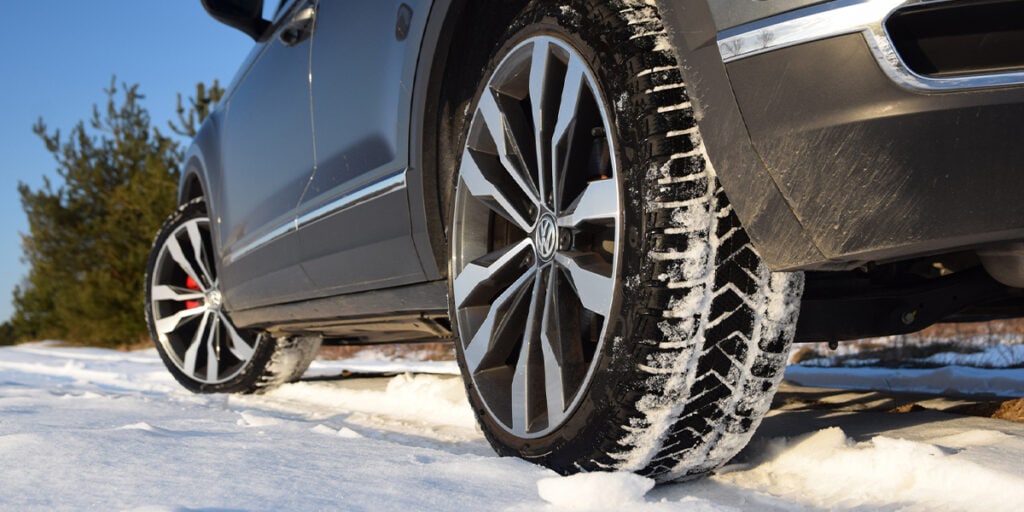 For Manitobans with a valid driver's license, consider this new program from MPI to finance winter tires for your vehicle. Here's what you should know about the program:
Financing rate: The financing rate is prime plus 2% with your choice of term (1 – 4 years). An individual can finance multiple vehicles with a valid driver's license.
Tire options: You'll want to begin by selecting the right set of tires for your vehicle. We make it easy to find your next set through our digital inventory that provides tire recommendations based on information regarding your vehicle make and model, driving style and driving environment.
Payment plans: Payment options are flexible through MPI — simply contact an MPI agent to discuss monthly payments or alternative methods such as pre-authorized payments.
Tire installation: Once you've selected your tires and payment plan, you'll need to book an appointment to install your winter tires. We're committed to making this process as straightforward as possible — our Winnipeg Tire Shops are located conveniently throughout the city and our Shop staff understand the ins and outs of the program and will handle all of your paperwork.
Birchwood's Winnipeg Tire Shops make it easy to participate in this program. We handle all of the paperwork and communication with MPI — all you need to do is schedule an appointment at the Tire Shop location of your choice.
Consider These Top Winter Tire Models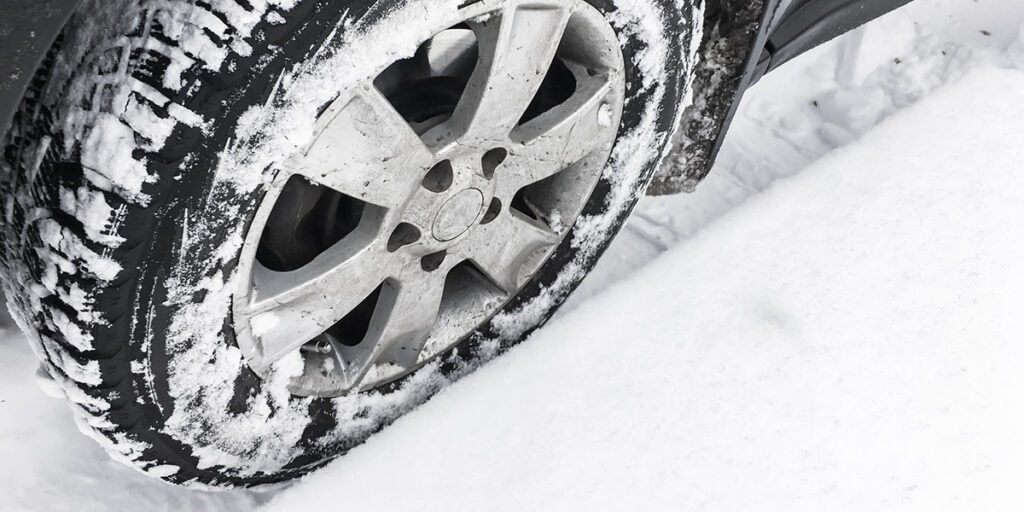 When you begin your online or in-person search for winter tires, you'll notice there are many options to choose from. Fortunately, your choices will be narrowed down based on the make and model of the vehicle you drive. Still — the task of shopping for a new set of winter tires can be daunting, especially for first-time buyers. We've outlined three top-performing winter tires below to kick-start your search for the set that's right for you:
Michelin X-Ice Xi3 Tires: This is the third generation of Michelin's top-performing X-Ice Tires and it's proving to be extremely popular among Winnipeg drivers, forced to brave some of the most severe winter weather conditions. These tires have an especially good reputation in the areas of tread longevity and fuel-efficiency.
Bridgestone Blizzak Winter Tires: Whether you drive a coupe, sedan, minivan or crossover, Bridgestone manufactures winter tires to match the size and handling capabilities of your vehicle. Opt for a pair of Blizzak tires and you'll instantly notice the impressive grip and control these tires offer in slushy and icy conditions.
Continental Viking Tire: Developed for most vehicle models, the Continental Viking King Tires provide their owners with confidence, even on the most frigid days of our Winnipeg winters. The secret is in the tires' advanced studless technology that allows for increased handling and steering capabilities in a variety of winter weather conditions.
A great place to begin your search is through Birchwood's online tire shop — here you'll receive customized tire recommendations based on the information you provide about your vehicle and driving habits. We'll get you set up so you'll feel safe on the road.