Experience is Everything
The Birchwood Automotive Group has remained a recognized leader in the retail automotive industry by offering the best auto buying experience in Manitoba. We accomplish this by remaining focused on customer and employee satisfaction, while offering the largest new and used inventory in the province.
Birchwood has faced circumstances this year never before seen in our industry. It's forced us to re-evaluate the way we conduct business so that we could ensure the safety of our staff and customers. In addition to ensuring safety, we had to come up with ways to deliver the experience that is so important to Birchwood and that our customers have come to know and love.
Through this introspection, we realized that the customer needed to be in charge of their experience.  Through a highly intuitive website and a system called YOU Drive, we are able to bring the Birchwood experience to the customer. YOU Drive the experience at Birchwood, and YOU Drive it at your own pace.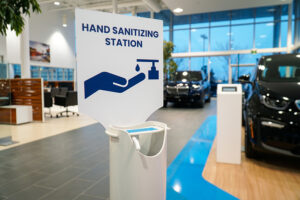 YOU Drive Your Experience
With YOU Drive, we can aide the customer at any stage of the car buying process they find themselves in. Be it research and comparison, buying and servicing, repairing or even selling, we can support our customers either in store or from the comfort of their own home.
This, in addition to a plethora of other services such as vehicle delivery and pick up, flexible appointment schedules and the personal experience of expert employees; means we can still deliver the Birchwood Experience from a distance and your life doesn't have to skip a beat.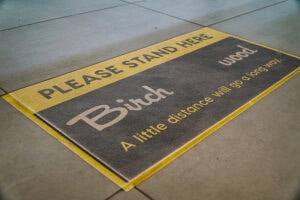 In addition to our YOU Drive system; we have implemented extensive health and safety measures to further ensure the safety of our staff and customers. Some of these measures include:
Extensive sanitization of all touch points
Steering wheel and seat protectors
Social distancing floor markers
Hand sanitizer readily available at all locations
Disposable face masks available at all locations
Key drop boxes
Over the phone payments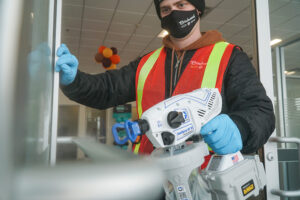 See below for our post on Instagram:
All of our technicians have been instructed to use disposable gloves while working on vehicles. As well, all vehicles entering or leaving service will be properly wiped down. We are asking anyone, staff or customer, to screen themselves before entering any of our facilities.
https://sharedhealthmb.ca/covid19/screening-tool/
With these procedures in place, we have been able to follow through with our Year End Sale and save Manitobans over $2,000,000 in vehicle savings. A staggering number considering the year we have all faced. But that is what Birchwood is here for. To deliver an experience not available at any other dealership.
The Experience is Everything at Birchwood, and we are dedicated to delivering that experience however it is most comfortable to you. Tell us how you feel!