Get ready to experience the high-performance and luxury of the 2023 BMW X5 M. This stunning vehicle effortlessly combines dynamic power, the latest technology, and premium comfort, innovating the standards of performance SUVs.
Exterior: Down to the Details
The 2023 BMW X5 M's exterior features a bold and exclusive design. One standout feature is its staggered wheel setup that is unique to the X5 M. With a 21-inch setup in the front and 22-inch setup in the rear, this SUV allows you to take corners with confidence and have ultimate handling at any speed.
Looking at this vehicle's unique front grille, sculpted lines, and all black accents, you can see that they not only look appealing but also enhance the X5 M's outstanding performance. As well, with a wide range of ten different colours, the exterior can match any style.
Interior: Next Level Comfort
Inside the BMW X5 M you'll find a luxurious and homey interior. Both the driver and passenger seats are adjustable and offer massage, heating and cooling functions, adding an extra layer of comfort to your driving experience. You can also enjoy a heated steering wheel, premium leather, plenty of leg room, and ambient lighting.
Technology: Latest and Greatest
The 2023 BMW X5 M is equipped with cutting-edge technology that will keep you connected and informed 24/7. A few features we want to highlight are:
Head-Up Driving Display
This display projects essential information onto your windshield, keeping you informed without taking your attention off the road.
BMW Operating System 8
The BMW X5 M has a new operating system that uses voice command, and seamlessly integrates with your smartphone, connecting you to Apple Car Play, Android Auto, your favorite apps, music, and navigation.
Parking Assistant Professional
Parking Assistant Professional technology parks your BMW for you, even when you're not inside. This makes parking in tight spots and handling complex maneuvers easier than ever.
Safety: Ease Behind the Wheel
Safety is a no-brainer in the BMW X5 M, equipped with advanced driver assistance features including collision avoidance systems and intelligent cruise control. Other noteworthy safety features include:
Trailer Assist
Trailer Assist ensures safe and effortless maneuvering and driving with a trailer, enhancing overall towing safety and convenience.
Remote Parking and Manoeuvre Assistant
The Remote Parking and Manoeuvre Assistant in the BMW X5 M simplifies complex parking scenarios, enhancing comfort and convenience by allowing remote control of certain parking functions.
Performance: More Fast Than Furious
The 2023 BMW X5 M delivers exhilarating performance thanks to its twin-turbocharged V-8-cylinder petrol engine, generating an impressive 600 horsepower. With a lightning-fast 0-100km acceleration time of just 3.9 seconds, this SUV combines power and agility for a thrilling ride that's second to none.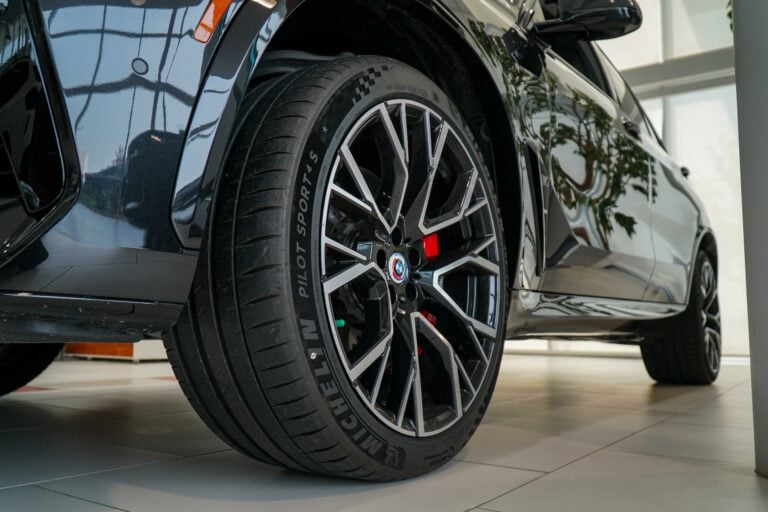 Love what you see? You can learn more about the 2023 BMW X5 M by visiting BMW Canada!
You can also find our full inventory of SUVs here!