Buying your first car is a big life moment.
You gain the freedom to go anywhere you please and it feels great to have a car that's all yours.
However, the car-shopping process can be a little overwhelming. There are so many brands and models out there and it can be tough to know where to start. Odds are, you'll want your first car to be a perfect blend of quality, reliability and price.
With this in mind, we've made a list of affordable first cars that get great reviews from Canadian drivers. Treat this list as a starting point as you set out to find the perfect first car for you.
Our Top 5 Picks for the Best First Car in Canada
This list features the best first cars in Canada that are reliable, fun to drive and friendly on the wallet.
5 – Kia Forte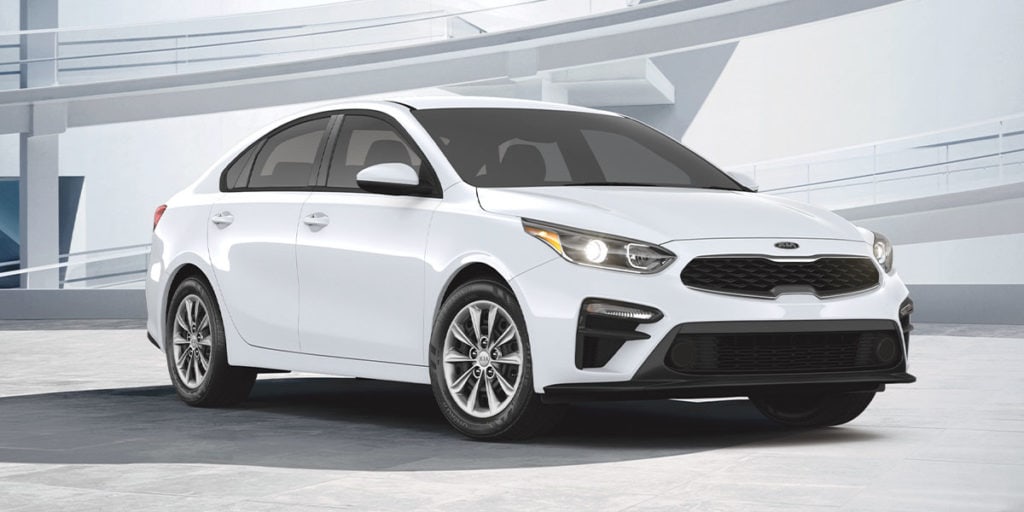 The Kia Forte is a great starter car. The 2020 Forte ranked second among compact cars on U.S. News and received fantastic reviews from drivers. Its affordable price, comfortable interior and efficient engine make it a compact car to consider.
The 2020 Kia Forte's 2.0L four-cylinder engine will sip around 5.9 litres of gas per 100 kilometres on the highway. That kind of efficiency means you'll save money at the pump—always nice when you're on a budget.
New Kia Fortes comes with a standard rear-view camera with parking guidance, an eight-inch touchscreen audio system and smartphone integration. That's quite a lot of tech for a base model and you can add even more features on higher trim levels.
The 2020 Kia Forte starts at around $22,899 and previously-owned models are available at great savings.
4 – Hyundai Accent
Since the mid '90s, the Hyundai Accent has been a popular starter car because of its friendly price and reputation for reliability. The 2020 Accent has an impressive 83/100 overall quality and reliability score from JD Power and is available as a hatchback or a four-door sedan.
The Accent has a 1.6L four-cylinder engine that delivers 120 horsepower and is available with a manual or automatic transmission. It's no sports car, but a smaller engine means great gas mileage—you'll burn about six litres of gas per 100 kilometres. Features like a rear-view camera and a 5-inch touchscreen come standard with new Accents, so even the base model feels well-equipped.
With new prices starting at $20,724 and pre-owned models available, a Hyundai Accent is a great and affordable option for your first car.
3 – Chevrolet Cruze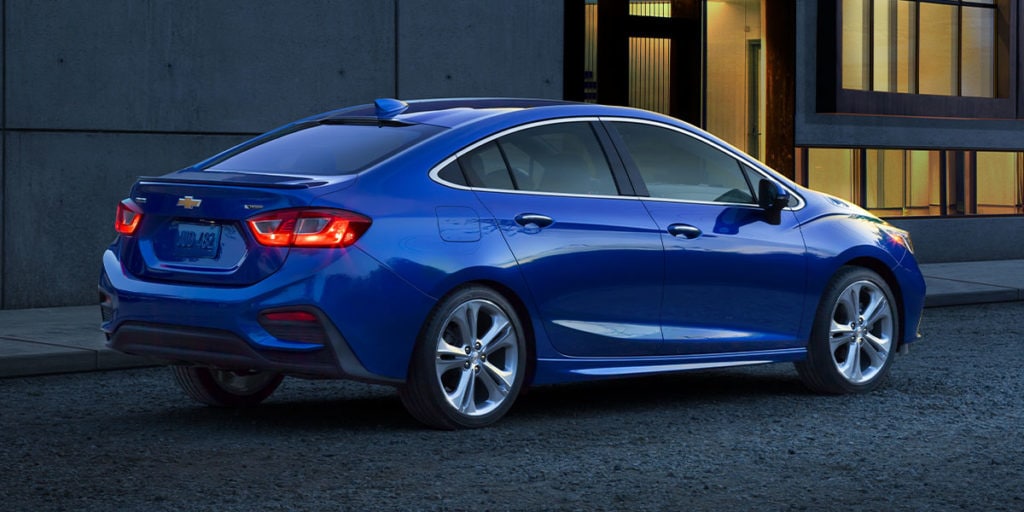 If great trunk space, a smooth ride and solid reliability are what you're after, consider the Chevrolet Cruze for your first car. The Cruze was JD Power's #2 sedan of 2019and received praise for its comfortable seats and itslong list of standard features.
The Chevrolet Cruze comes with a rear-view camera, heated seats and a Chevrolet MyLink infotainment system with a seven-inch touch screen. You can also add great features like a nine-speaker Bose sound system, blind spot monitoring and proximity keyless entry.
It's up to you how decked-out you want your Chevrolet Cruze to be, but even the base models are well-equipped.
2 – Honda Civic
For years, Canadian drivers have chosen the Honda Civic for its durability and style. U.S. news gives the 2020 Honda Civic an amazing 8.4 overall scorecard and previous years' models get equal praise. If you're looking for a great first car that will last you many years, the Civic is one of the best first cars in Canada.
The Honda Civic comes in many different styles—you can get a four-door sedan, a two-door coupe and the ever-popular Civic hatchback.
The 2020 Honda Civic LX features a 2.0L inline four-cylinder turbocharged engine that produces 158 horsepower. This makes for a punchy drive that still manages to sip gas.
Honda Civics are also famous for holding their value. If you want to upgrade a few years after buying your first car, you'll have plenty of trade-in value to work with.
1 – Toyota Corolla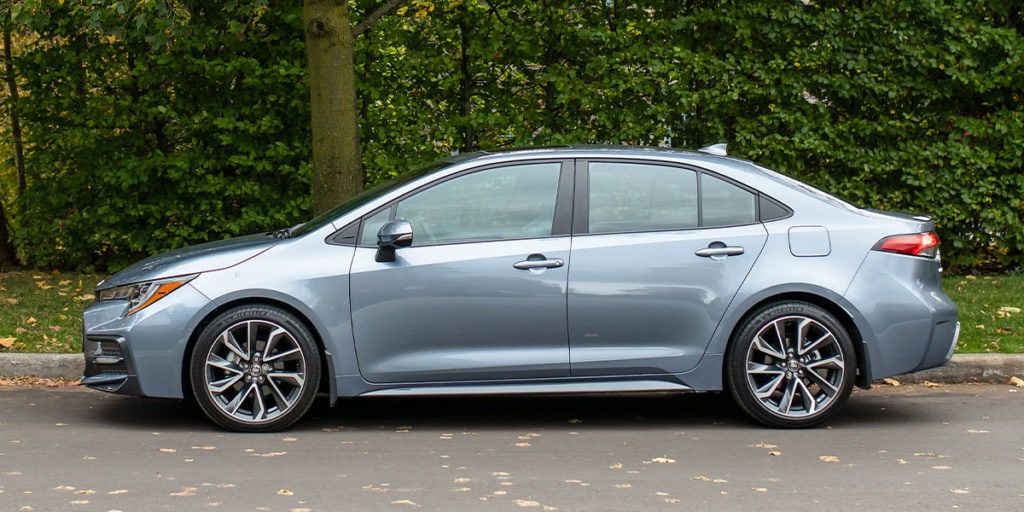 Buying a reliable first car means you'll save money on maintenance and few cars are more reliable than the Toyota Corolla. The 2019 model was JD Power's #1 sedan, with a best-in-class 91/100 quality and reliability score.
The 2020 Toyota Corolla L CVT comes with a 1.8L four-cylinder engine that produces 139 horsepower. The engine is perfectly matched to the car and will only use 7.1 litres of fuel per 100 kilometres. Since it runs so smoothly and efficiently, the Toyota Corolla has very few engine problems.
All 2020 Corollas comes with adaptive cruise control and emergency braking for safety. They also come with a great touchscreen infotainment system with Apple CarPlay. You can add more high-tech features if you upgrade to the LE or XLE trim levels.
2020 Toyota Corollas start around $23,500, making them a good mix of affordability and quality. Many previously-owned Corollas offer excellent value as well. If you want a great first car, you'll definitely want to give one a test drive.
Year after year, these are the best first cars in Canada. These makes and models are tried and true and they're all available from Birchwood Automotive Group. Take a look through our inventory and if you need advice on which car is best for you, our experts are happy to help.