If you're looking to upgrade your vehicle but still owe money on it, trading-in might seem like a complicated process. Don't worry, trading in a financed vehicle is entirely possible! But how exactly does it work? We'll walk you through the process, discuss the best time to trade in, and cover essential considerations you should know.
1. Determine Your Vehicle's Trade-In Value
The first step is to determine your vehicle's current trade-in value. You can get your vehicle's trade-in value easily on our website by answering a few questions about its make, model, year, mileage, and overall condition. We also recommend coming into the dealership, asking our experts, and getting a vehicle inspection for the most accurate amount!
2. Check Your Loan Balance
Talk to your lender to find out how much you still owe on your vehicle by requesting a payout amount. The trade-in value should ideally cover the amount remaining, which will allow you to easily transfer into a new vehicle. However, if your trade-in value is less than the loan balance, also known as negative equity, this can be addressed in the next step!
3. Understand Your Negative Equity Options
If your trade-in value doesn't cover the amount you still owe, you have a few options to address the negative equity:
You can add the negative equity to the loan for a new vehicle. This means you'll be paying off the previous car's balance along with the new loan.
If possible, consider paying the difference in cash to get rid of the negative equity. While it requires upfront funds, it helps you start fresh with your new loan.
If you're leasing a vehicle and have negative equity, you can explore purchasing the car at the end of the lease term. This way, you can address the negative equity while keeping the vehicle!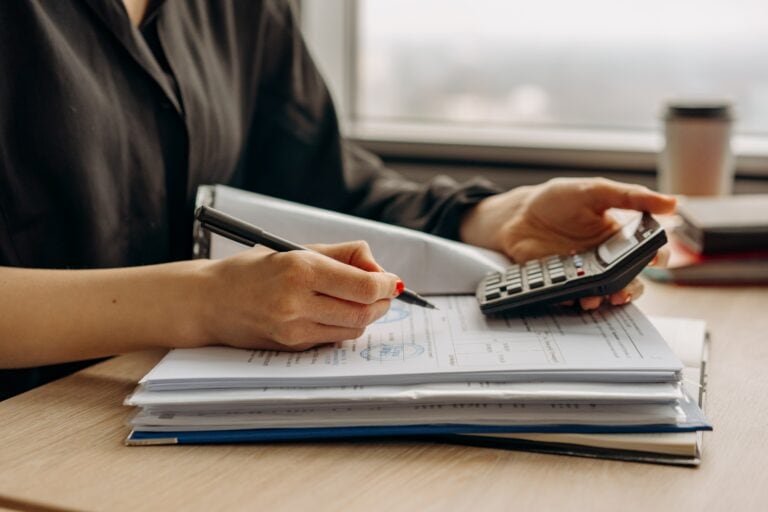 4. Consider the Best Time to Trade-In
Timing can influence your trade-in experience. If your vehicle is in high demand, is a newer model, or has fewer kilometers, it might get a higher trade-in value. As well, if your current loan is still fairly new, it might be best to wait awhile before you trade-in, so you don't have as much to pay off. As a rule of thumb, it typically takes at least two years to reach the break-even point of a car loan if you've financed with zero down and it has average mileage and condition.
5. Prepare Your Trade-In Vehicle
Before Trading-in your vehicle, give it a thorough cleaning and address any minor repairs or maintenance issues. A well-presented car often gets a better trade-in value. We recommend keeping all of your vehicle's maintenance records because these can add to its perceived value as well.
Birchwood has detailing services you can find here!
Trading in a financed vehicle doesn't have to be overwhelming. At Birchwood, our experienced team is here to guide you through the trade-in process, ensuring you get the best deal on your next vehicle. Get started on your upgrade journey today!