The right rims and wheels for your vehicle can do more than just add an element of flair to your ride—they also affect a car's performance in terms of comfort, fuel economy and a host of other factors. Drivers often have questions regarding where to find the right set of wheels in Winnipeg. Our suggestion? Birchwood Tire Shops. Our shops boast a massive inventory of wheels and rims for virtually all makes and models. Recently, we established an online question and answer platform where you can connect with a tire specialist and learn more about the tire options available to you before coming down to one of our shops.
We've broken down some of the most common questions our tire specialists receive from drivers about buying and maintaining new vehicle rims and wheels in Winnipeg.
Understanding wheels and rims: a brief overview of what they are and what they do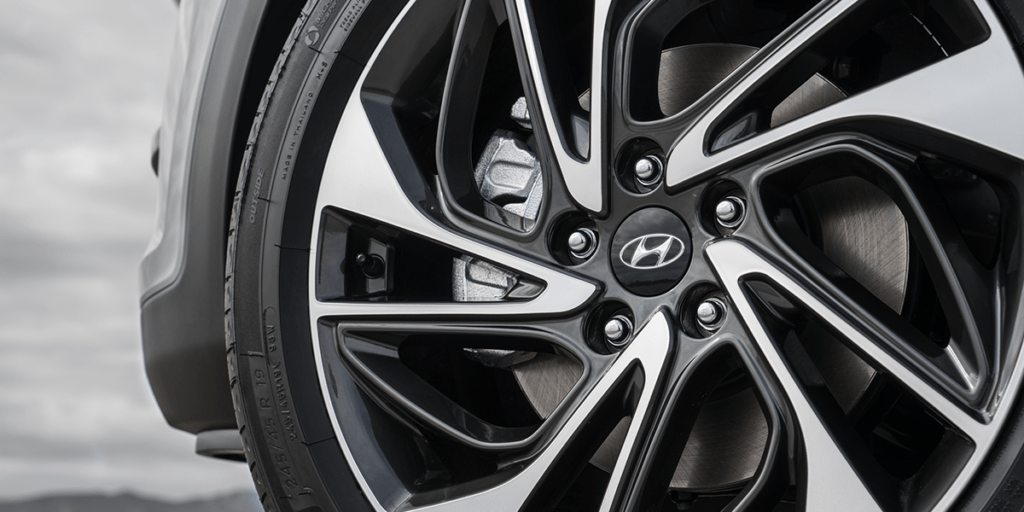 Wheels and rims are often used as interchangeable terms. Technically, rims and wheels are cast from the same piece of metal, but rims are actually the outer component of the wheel where the tire is mounted. The function of the rim is to secure the tire to the wheel and ensure no air escapes from the tubeless tires.
Wheels, by contrast, are responsible for tire rotation. An axle connects each individual tire and creates unified movement.
Know your wheel options: alloy, steel or chrome 
Many Winnipeg drivers don't know they have options when it comes to the metal their wheels are made from. The three most popular wheel metals are alloy, steel and chrome. We've outlined the benefits of each below:
Alloy: Alloy wheels are the most popular wheels on the market and are known for being extremely light-weight and precise in their steering and cornering capabilities. Alloy wheels also feature excellent braking response time.
Steel: Unlike their alloy counterparts, steel wheels are heavier and don't boast the same agile performance capabilities. For drivers who frequent back roads, uneven terrain and icy or snowy conditions, steel wheels provide the vehicle with increased stability and overall strength.
Chrome: Chrome wheels are known for their flashy aesthetic in the form of a pearly, metallic finish. Most chrome wheels are actually just alloy or steel wheels with chrome coating, although you can purchase solid chrome wheels at a substantially higher cost. If you do opt for chrome wheels (solid or coated), keep in mind that they'll require regular cleaning and polishing to maintain their bold appearance.
Tips for shopping for rims with confidence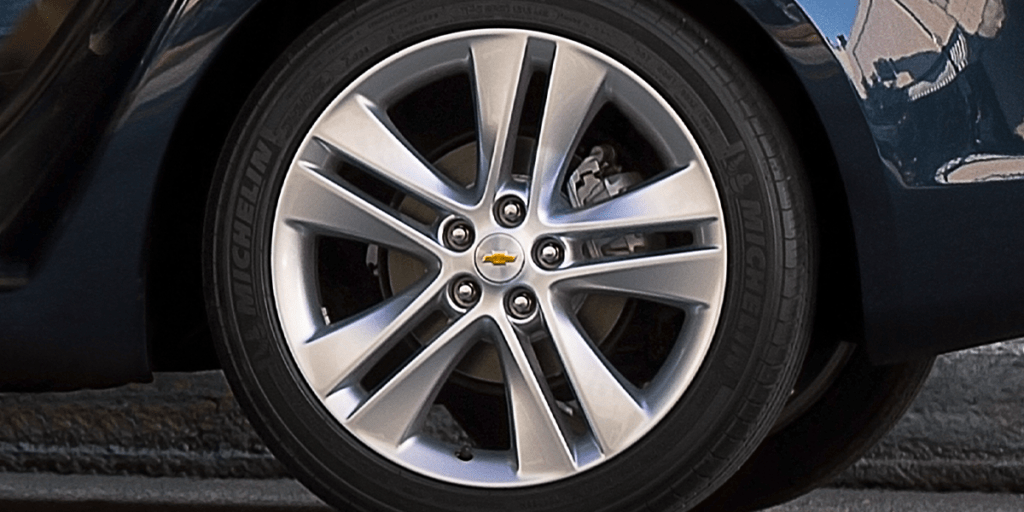 Depending on the type of look you're going for, you'll have many options when it comes to selecting rims suited to your taste. Here are a few tips to keep in mind when shopping for your next set:
Consider your driving habits: If you mainly drive within city limits as well as the occasional weekend trip to the lake, then you'll probably want to purchase wheels similar to your Original Equipment Manufacturer (OEM) wheels, i.e. the wheels that came with your vehicle. This is because aftermarket performance tires are designed for drivers who frequently hit speed limits over 100km and require excellent traction for activities such as towing heavy loads or off-roading. While performance tires may offer a flashy appearance, they also decrease fuel economy and make for a bumpier ride. If you don't have an explicit need for this type of wheel, look into more affordable base models with high-end chrome finishings to satisfy your aesthetic requirements.
Comfort versus size: Many drivers purchase wheels too big for their vehicles and end up experiencing handling issues and/or suspension damage. A good rule when it comes to changing your wheel size is to go up or down by a single inch. Anything more or less than an inch will put unnecessary pressure on the original mechanics of your vehicle, resulting in costly vehicle repairs or modifications.
Know the ins and outs of your vehicle: Knowing your vehicle's make and model as well as other details like your existing tire size and make will give you the confidence you need to shop for new tires online or in a retail environment like a Birchwood Tire Shop. It's as easy as performing a simple Google search of your vehicle to find out these key facts.
How much can I expect to spend on new wheels and rims? 
The cost of rims varies drastically depending on what type of metal you opt for as well as the rim size and coating. You can find baseline steel rims for around $50.00 each while alloy or aluminum rims begin at approximately $475.00 for a set.
Another important note when shopping for wheels: the larger the rims, the steeper the price tag. Once you start looking at wheels that measure 18 inches and above, you can expect to pay a lot more in exchange for a flashier aesthetic and poorer fuel economy.
It's best to purchase your wheels through a certified Tire Repair Shop like Birchwood to ensure you're getting high-quality information and service. Our tire specialists understand the intricacies of your vehicle's mechanics and can suggest an appropriate wheel model. Also, tire shops like Birchwood work with tire manufacturers to offer the most competitive prices so you can be sure you aren't paying more than market value for your new wheels.
You may very well have additional questions about what wheels are right for you. We encourage you to reach out to a Birchwood Tire Specialist to support you on your hunt for the right model. Even if you aren't ready to purchase and are just looking for a quote, our specialists are happy to provide you with this information so you have the tools to shop, and eventually buy, with confidence.