Just like any other part of a vehicle, tires are susceptible to damage and may require the occasional repair. In Winnipeg especially, tire repairs are a common service. The drastic temperature fluctuation throughout the year creates potholes and cement cracks in our roadways, leading to an increased risk of tire damage. For these reasons, it's important to understand how to mitigate your chances of tire damage and to know how to respond when your tires do require repairs — regardless of how big or small.
Spot the damage: understanding the various types of tire damage 
Whether your tire damage is caused by Winnipeg's Tumultuous roadways, a car accident or something else altogether, you'll need to respond promptly with the correct approach in order to avoid serious repairs or replacement costs. We've outlined the common types of damage seen by our mechanics to provide you with a better understanding of what you're up against when it comes to tire maintenance:
Uneven wear: If you notice your tire treads are wearing unevenly (i.e. excessive wear concentrated on the inner, outter or centre edges of the tire) you should bring your vehicle in to see a tire mechanic. These uneven wear patterns may be attributed to a number of factors including improper wheel alignment, overinflation, underinflation or suspension issues.
Punctured tread: If you seriously puncture your tire by driving over a nail or a sharp object, you may need to replace your tire altogether. Whether the tire is repairable or not will depend on the width and depth of the puncture, as well as how long you drove on the tire after the damage was inflicted. The longer you drive on a damaged tire, the more likely you'll have to replace your tire.
Bubbles or bulges in the sidewall: Bubbles or bulges in the sidewall are often the result of damage to the tire's inner lining. This can occur from a collision with a curb or a pothole. If you notice this symptom in your tires, take them into a tire shop as soon as possible.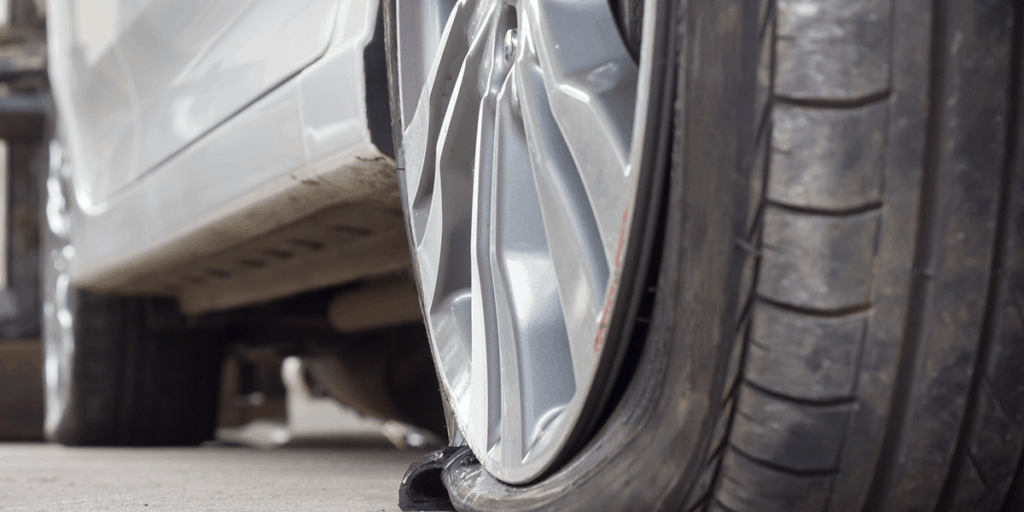 Managing a flat tire 
One of the most common procedures we do for Winnipeg drivers is flat tire repairs. Over the years, we've noticed a lot of drivers end up paying more in repair or replacement costs because they aren't sure how to properly manage a flat tire at the time of the initial impact. Here are a few tips for you to follow next time you suspect you have a flat:
In the event of a flat tire, the most important step to remember is to safely pull over to the right side of the road, leaving as much space between your vehicle and passing traffic as possible. Once that's done, put on your four-way signals to indicate you've stopped.
If you suspect you have a flat tire and you don't have a spare, call CAA or another roadside assistance service to tow you to a nearby tire repair centre. Birchwood Tire Shops are located conveniently throughout the city so you'll be able to access one of our centres wherever you may be in Winnipeg.
Some drivers like to keep a tire repair kit in their vehicle to manage minor tire damage. While these kits may not be sufficient in the event of a flat tire, it's still a good idea to invest in a tire kit for other types of tire damage you may encounter.
If you do suspect you have a flat tire, confirm your suspicion by examining the tire for any foreign objects that may have caused your flat. If you don't notice anything out of the ordinary, you may just be low on air.
If you're unsure if your vehicle is equipped with a spare tire, you'll want to find your vehicle's manual to confirm where the spare tire is located. In most makes and models, the spare is in the vehicle's tire well found in the bottom of its trunk. In some cases, the spare tire may be located on the exterior of the vehicle or even the car cabin.
Tire repairs: what to expect when you take your vehicle into a Winnipeg Tire Shop 
Birchwood created Tire Shops in Winnipeg to manage all your tire-related purchases and repairs. The result? A more tailored and efficient approach to tire services. When you bring your vehicle into one of our Tire Shops, you'll probably have a few questions regarding the repair process, the length of time your car will be in the shop as well as the bill you can expect when you pick up your vehicle. We've broken down the answers to these questions below.
Birchwood's tire repair process
We can't speak to the way tires are repaired elsewhere but at Birchwood, you can expect us to follow this process when we receive your vehicle:
After you drop off your vehicle at one of our Winnipeg Tire Shops, an experienced tire specialist will conduct a thorough examination of your tires, assessing any damage they've incurred.
From there, we'll provide you with a repair estimate or if need be, a replacement cost. We'll also let you know approximately how long it will take us to complete the service.
After we begin repairing the damage on your tires, we'll keep you informed of any changes that arise in our service plan.
When you come to pick up your vehicle, there will be no surprises on your bill — we'll make sure every component of our cost is discussed in advance.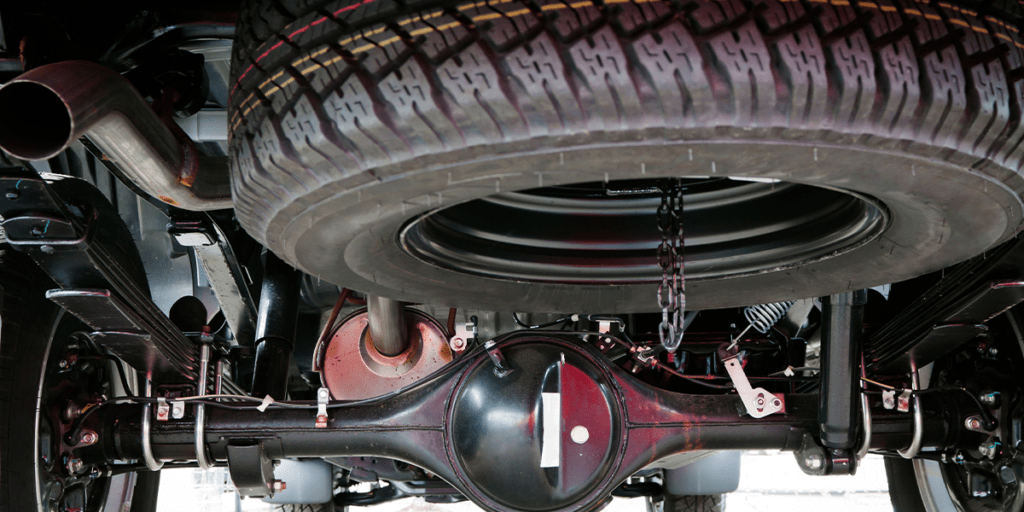 How long can you expect your car and its tires to spend in the shop? 
If you decide to wait while we repair your tires, you can expect the service to take approximately one to two hours, depending on the damage sustained to your tires. As mentioned above, our mechanics will assess your tires before beginning any services and provide you with a comprehensive quote. If the damage is extensive and we require more time to complete your repairs, we can get you set up with a rental vehicle or arrange for transportation back to your work or home.
Clearly, tires are a complex technology that require occasional maintenance, just like any other part of your vehicle! If your tires are in need of repair or you're looking to replace or store your existing set, reach out to our appointment desk so we can schedule a service time at one of our Winnipeg tire repair shops.