Many drivers don't realize the most important part of their vehicle isn't even located within the vehicle itself. Those four rubber circles in between your car and the road are more than just functional — they influence your fuel economy, determine the comfort of your ride and they're a key contributing factor in your vehicle's response time to potential collisions. For these reasons, Birchwood's Winnipeg Tires Shops are located conveniently throughout the city to manage all your tire-related needs.
Our Tire Shop staff understand purchasing a new set of tires can be daunting; there are many considerations such as tire type, size, speed rating and of course cost. We make this process as easy as possible by empowering you with the right information before making any buying decisions.
Here's a breakdown of the services we offer to ensure vehicles perform at their full potential and drivers stay safe on the road year-round.
Consultations with Tire Shop experts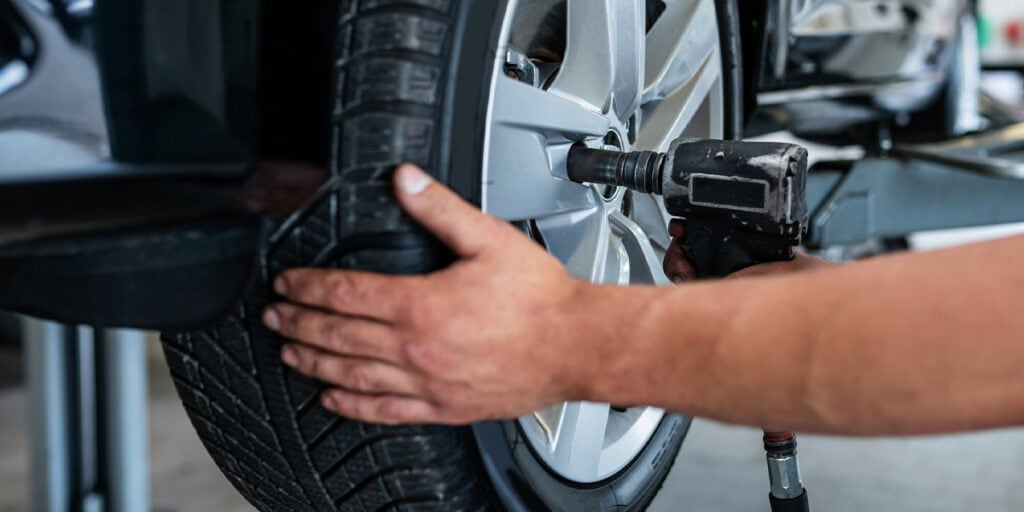 We make it easy and free to get the information you need before making any tire purchasing decisions. Set up an appointment at any of our conveniently located Winnipeg Tire Shops and one of our experts will provide you with a no-obligation estimate. A few questions you'll be able to get answered include:
What are the best tires available for the make and model of my particular vehicle?
Given my driving habits, should I go with all-season, winter, performance, run-flat or all-terrain tire models?
Considering my budget, what's the best rate and payment plan available for me through Birchwood?
All-in-one service appointments – Tire Shops Winnipeg
Just like any part of your vehicle, your tires go through a substantial amount of wear and tear, aggravated further by the dramatic seasonal changes we experience here in the prairies. Proper tire maintenance is about more than just bi-annual tire changes. Birchwood recommends annual tire checks to ensure one of the most important components of your vehicle — your tires — are in excellent shape. A few examples of the services we perform at the Tire Shop include:
Tire rotation: Rotating your tires is how we guarantee that inevitable wear and tear is distributed evenly across your treads. This helps maintain the value of your tires and increases their lifespan.
Tire balancing: Birchwood's Tire Shop experts balance tires to eliminate the bumpy or uneven sensations you may experience while driving.
Tire repair: Damage incurred by tires often goes unnoticed by drivers, increasing the likelihood of the damage to worsen. During your tire maintenance appointments, we conduct a detailed inspection of your tire treads, looking for damage of any size and remedying any abrasions we come across. Over time, this will save you the unnecessary cost of prematurely requiring new tires.
Winter tire financing through MPI
Winter tires are deeper, edgier and more flexible than all-season tires, providing you with substantially more road grip during Manitoba's long and icy winter season. For this reason, we encourage our customers to participate in the MPI Winter Tire Program. As long as you have a valid Manitoba driver's license, you're eligible for this financing plan and our Tire Shops make it easy to participate by handling all of the paperwork.
Learn more about the MPI Winter Tire Program here.
Birchwood tire storage
Not everyone has large garages to store their summer or winter tires during the off season — but we do! Birchwood's tire storage program allows you to seamlessly transition your vehicle from season to season without hauling back and forth cumbersome tires. Here's how our program works:
When you come in for a service appointment to transition your vehicle's tires, we keep the off-season set with us
From there, we document and tag your tires before shipping them to our secure, off-site warehouse for storage
When the season changes and you're ready to switch your set, book an appointment with us and we'll make the swap
Competitive pricing
We're committed to outfitting everyone that walks through the door of one of our Tire Shops with the right tire models to keep them safe, wherever their journey may take them. That's the main factor motivating our competitive pricing strategy. Here are a few ways our customers save with Birchwood Tire Shops:
Shop and compare: Before stepping foot inside one of our stores, you can visit our online shop and plug in your vehicle information as well as details about your driving habits. This information allows us to generate tailored suggestions about the tire models best suited to your needs. This will enable you to conduct your own research regarding these suggestions and find the best deals out there or in our shop.
Current promotions: Every month, we offer promotions on select products and services through our Tire Shops. From discounts on seasonal tire changes to price-matching on select tire brands, visit our online store for updated information about our promotions.
Manufacturer rebates: Because of our reach within the Winnipeg market, manufacturers turn to us first to offer special promotions on their tire models. We're constantly working with these manufacturers to pass on savings to our customers with the goal of ensuring Birchwood Tire Shops are able to offer the best deals in Winnipeg.
Roadside assistance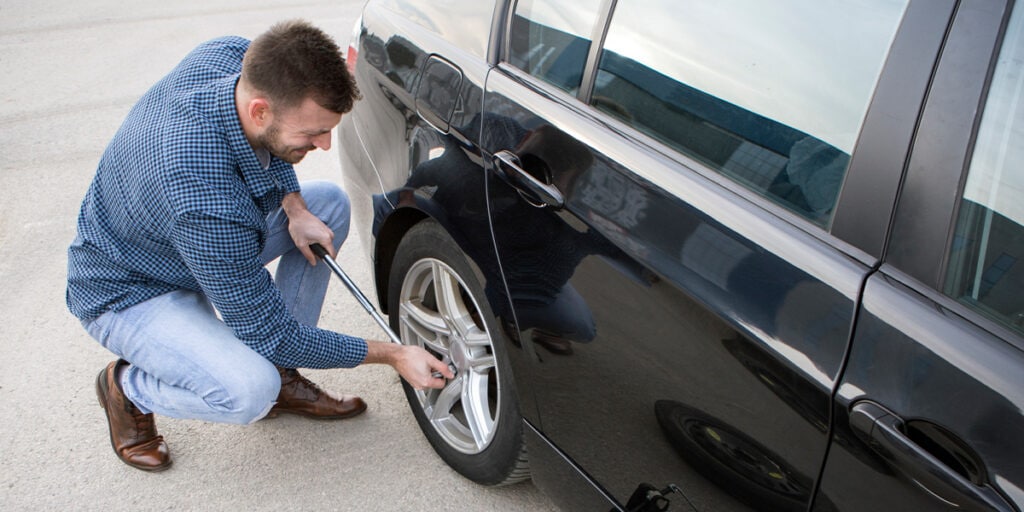 Our Roadside Assistance program works a little differently than others you may have heard about. When you make a purchase through Birchwood's Winnipeg Tire Shops, you receive Roadside Assistance coverage for up to 3 years. More than just a 24-Hour Towing Service, our roadside program includes the following benefits:
Road service throughout Canada and the United States
Mechanical first aid for minor adjustments needed to enable a vehicle to drive using its own power
Tire change service
Emergency delivery for supplies such as gasoline, water or oil
Emergency battery boosts and minor adjustments to alternators, starters
Lost key service to assist in gaining entry to your locked vehicle
Discounts on rental cars
Theft and hit & run protection
There's a lot that goes into tire ownership and maintenance. We see our role as simplifying the process and creating environments where all tire-related concerns and questions are easily managed. We encourage you to reach out to a Tire Shop expert or schedule a free consultation today.