Regular vehicle servicing is essential to keep your vehicle in optimal condition and ensure a smooth and safe driving experience. If you're curious about a full vehicle service, we'll walk you through was it is, and the key components included!
What is a Full Vehicle Service?
A full vehicle service is a complete maintenance package that addresses different aspects of your vehicle's performance, safety, and lifespan. It involves a detailed inspection, essential maintenance tasks, and replacement of parts. This service is conducted by the expert technicians at each Birchwood dealership!
Read more: When Should You Get a Full Vehicle Service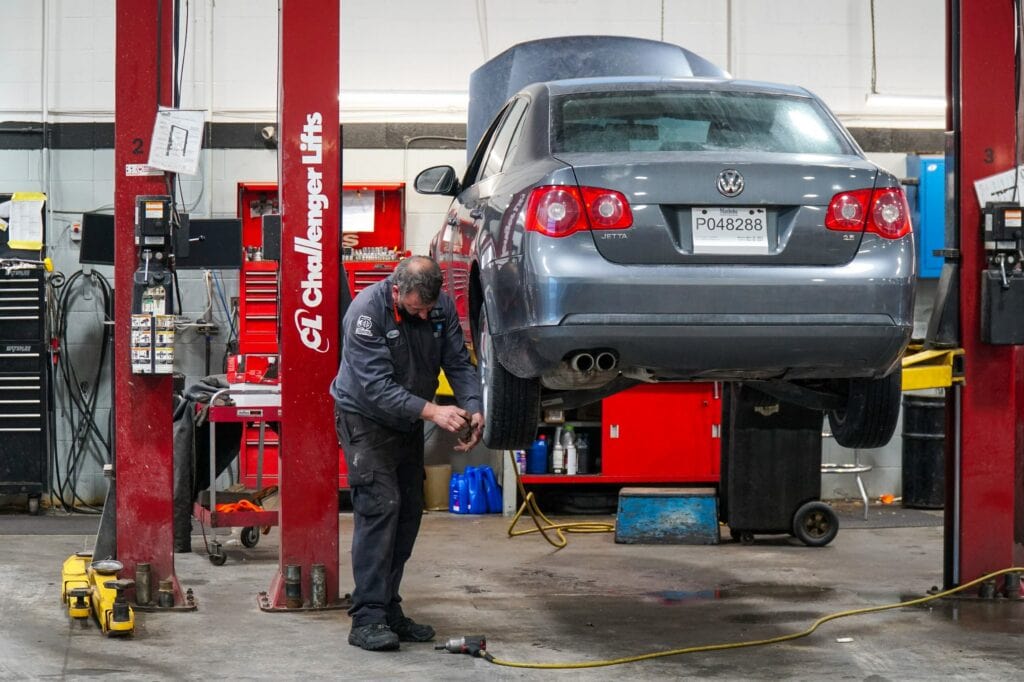 Key Components of a Full Vehicle Service
Engine Inspection and Oil Change
To ensure good engine performance, the engine is inspected for any signs of wear, leaks, or malfunctions. As well, your vehicle's oil and oil filter are replaced for proper lubrication.
All essential fluids, including coolant, transmission fluid, brake fluid, power steering fluid, and windshield washer fluid, are checked and topped up as necessary. Filters, such as air filters and fuel filters, are also checked and replaced if needed.
The brake pads, rotors, and brake fluid are inspected and serviced to make sure they are working properly and safe.
Tire Inspection and Rotation
Tires are checked for wear, damage, and proper inflation. This also includes a tire rotation to even out the wear of the tires and extend their lifespan.
Suspension and Steering Check
The shocks, struts, springs, and steering components are checked for any signs of damage and serviced to ensure proper alignment and smooth operation.
Battery and Electrical System
The battery, alternator, starter, and electrical connections are tested for reliability and functionality. This also involves checking the wiring and fuses for any electrical issues.
All exterior and interior lights, including headlights, taillights, turn signals, and brake lights, are checked to ensure they are working correctly and aligned properly.
Safety Features Evaluation
Safety features like seat belts, airbags, and windshield wipers are checked to ensure they are in good working condition and meet safety standards.
As a bonus, we include a car wash as part of the full vehicle service package, leaving your vehicle clean and refreshed.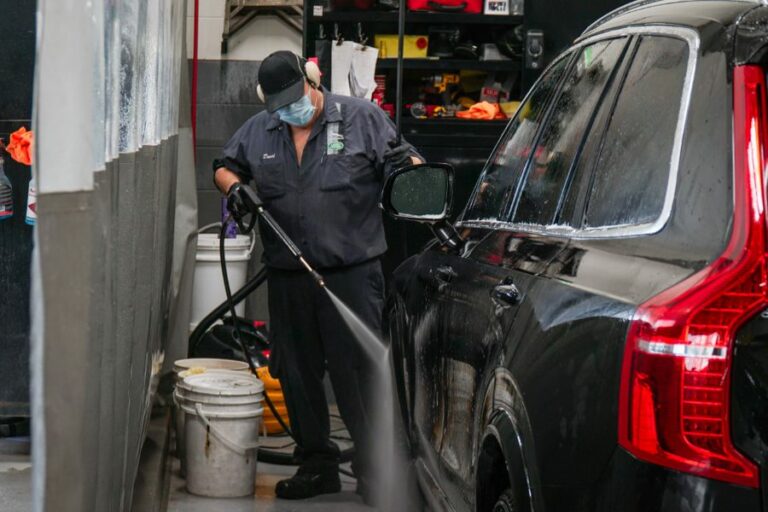 Has it been a while since you had a full vehicle service done? Don't overlook the importance of regular servicing! Schedule your full vehicle service today to enjoy the benefits of a well-maintained and reliable vehicle.