Winter Tires and Manitoba Go Hand-in-Hand
When you live in Winnipeg or any other place in Manitoba, the winter season brings an ample amount of snow with it, which can make for hazardous driving conditions. Even though all-weather tires are more affordable than most winter tires, they won't provide your vehicle with the traction it requires to remain on the road when it's snowing. The rubber compound that's placed in all-season tires will harden when temperatures go below 7°C, which is why it's highly recommended that you switch over to winter tires before the winter season gets into full swing. Some of the benefits of winter tires include:
An increase in safety
Lower risk of accidents, which lessens repair costs
Better tire performance and traction
Enhanced vehicle control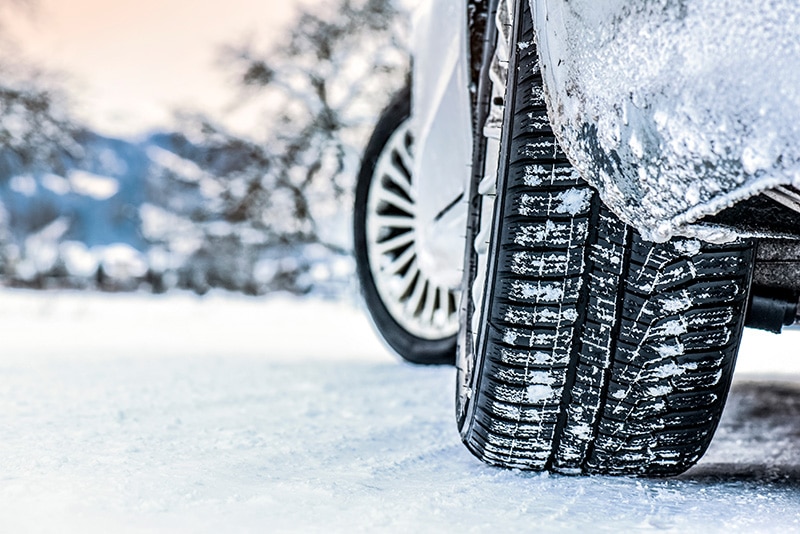 Winter tires have a technologically advanced design that's perfect for icy road conditions. Winter tires contain a special rubber compound that remains soft and flexible in colder temperatures. As such, these tires can maintain adequate traction and grip when the road conditions are less than favourable. Winter tires also consist of deeper treads and distinct tread patterns. The deeper treads help with traction even when the tires are rolling over snow. The grooves in the tread pattern assist with the prevention of hydroplaning.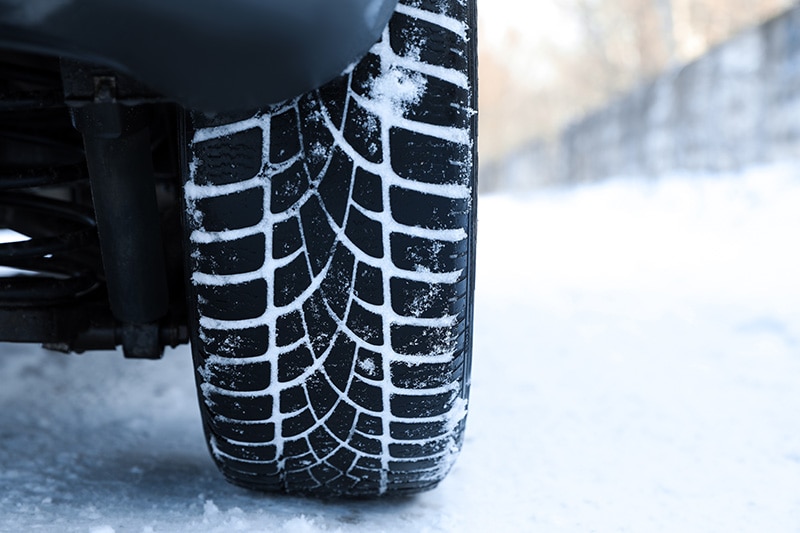 Additional Safety Features
Along with the special rubber compound and deeper treads seen in winter tires, there are a couple of additional safety features that most winter tires contain. Winter tires have sharp edges, which provide extra traction when driving on ice. These edges aren't available with all-season tires. Different tire brands will also have their own safety features for you to consider.
While all winter tires use a special rubber compound, some brands further experiment with the compound they use to provide additional benefits. Brands like Bridgestone use a multi-cell compound that acts as a kind of sponge to remove the layer of water typically found on ice. This feature further improves traction and lessens the possibility of slippage.
Manitoba Public Insurance provides a Winter Tire Program that can give Manitobans a low-interest financing rate to help pay for qualifying winter tires. If you qualify for this program, you could receive a 2% interest rate for as much as $2,000 per vehicle. You can choose between a one-year or four-year financing term, both of which require you to make a monthly payment. If you don't qualify for the MPI winter tire program, you should be able to find at least one winter tire sale in Winnipeg. Because winter tires are so prevalent in Winnipeg, it is usually easy to find them at a discounted rate.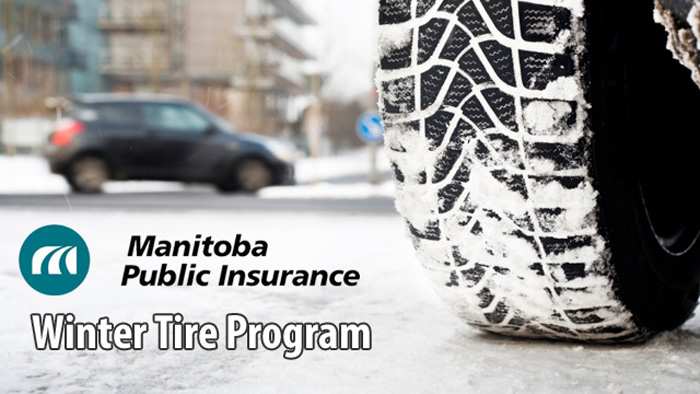 It's important that you purchase your winter tires at the right time of the year. Many drivers make the mistake of only searching for winter tires once the first snowstorm hits. Consider placing winter tires on your vehicle after five straight days of temperatures that go below 7°C or 45°F. It's also a good idea to make sure that the tires you purchase are installed by a professional technician so that there is no chance of wrongful application, which can lead to expensive repairs.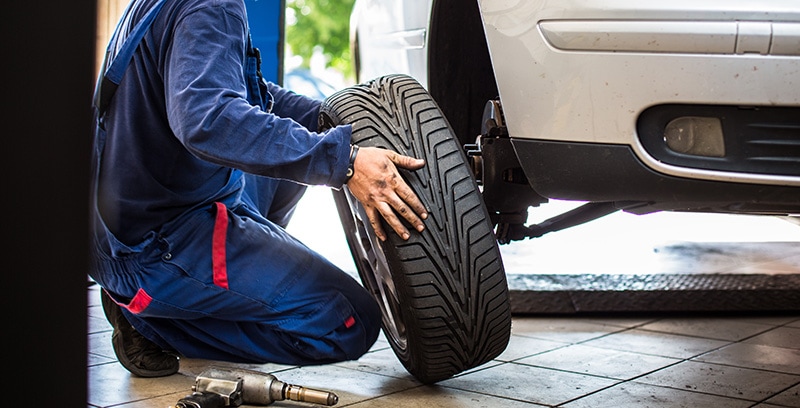 Winter tires are a substantial investment, which is why it's recommended that you adhere to some winter tire maintenance guidelines. If possible, you're likely going to want to store your vehicle in your garage when it's not in use during the cold winter months. The issue with keeping your car in your garage is that a heated garage could create problems for your winter tires. To mitigate these risks, try not to overheat the garage.
Once the temperatures drop, it's essential that you pay extra attention to tire pressure. It's possible for winter tires to lose as much as one PSI of air for every 5°C drop in temperatures. A standard tire pressure gauge can help you measure how much air is currently in your tires. Some vehicles also come with automatic tire pressure monitoring that displays the tire pressure on the vehicle's dashboard. Along with maintaining tire pressure, make sure that you rotate your tires just before the winter season begins.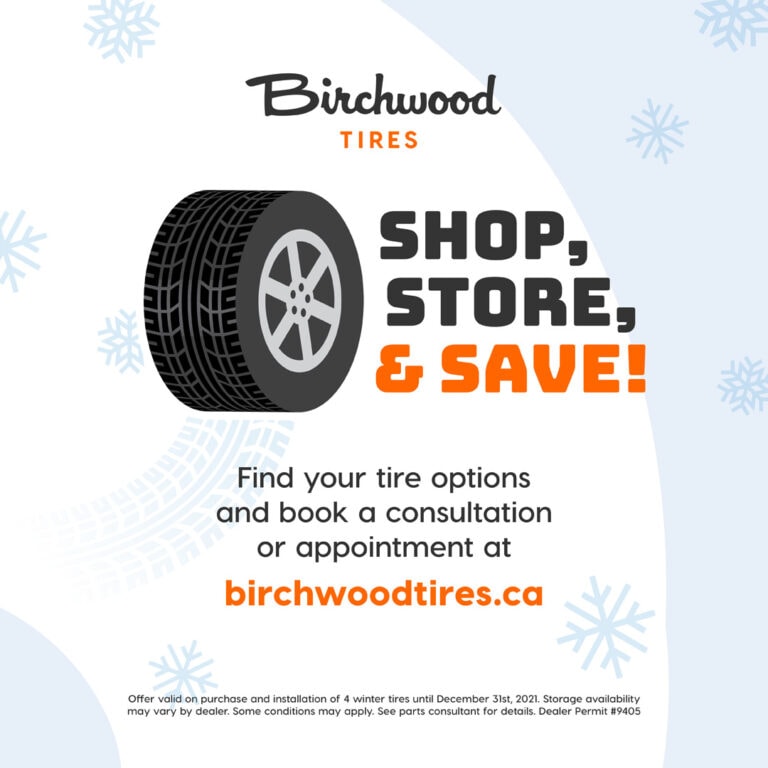 When you're searching for the best winter tires for Manitoba, make sure to visit our website to check out all our promotions, which includes free storage space for your summer tires for a season! Click the link below to view all of our current winter tire offers!