Buying your first vehicle is an exciting milestone, but it can be overwhelming with many considerations. In this post, we will provide you with a helpful guide for first-time vehicle buyers with tips about financing, researching, and more to kick start your vehicle buying journey.
Start by setting a realistic budget that includes not only the purchase price but also ongoing costs like insurance, maintenance, and fuel expenses. Stick to your budget to ensure you choose a vehicle that fits your financial situation comfortably.
Browse vehicles under 30k here!
2. Consider Your Lifestyle
Think about how you will use the vehicle. Will you be commuting long distances or stopping and going in a busy city? Considering your lifestyle and daily commute can help you determine the size and fuel-efficiency you need in a vehicle.
Take the time to research different vehicle models that align with your needs, preferences, and budget. Compare pre-owned and new vehicle options, their features, safety ratings, fuel efficiency, and ownership costs to narrow down the best one for you.
4. Explore Financing Options
Always test drive the vehicle you're interested in to ensure it meets your expectations in terms of comfort, handling, and overall driving experience. Pay attention to how the vehicle accelerates, brakes, and handles on various road conditions.
Read more: Tips for Mastering a Test Drive
6. Consider Ongoing Costs
Ongoing costs include gas, insurance, and servicing expenses. These expenses are important to consider because they can add up over time and impact your budget. We recommend searching for optimal fuel efficiency, getting the amount of insurance coverage that you need, and committing to taking care of your vehicle.
Read more: Tips to Prolong the Life of Your Vehicle
7. Understand Warranty and Service Options
Ask about the warranty coverage and available service options for the vehicle you're considering. Understand what is covered under the warranty and any additional services that may be beneficial, such as extended warranties or service packages.
Read more: Choosing a Vehicle with the Right Warranty for You
8. Take Your Time and Trust Your Instincts
Don't rush the vehicle buying process. Take your time, ask questions, and trust your instincts. At Birchwood, we strive to be inclusive, make you feel at home and answer all your questions. If something doesn't feel right, it's okay to take a break and continue your search until you find the perfect vehcile for you!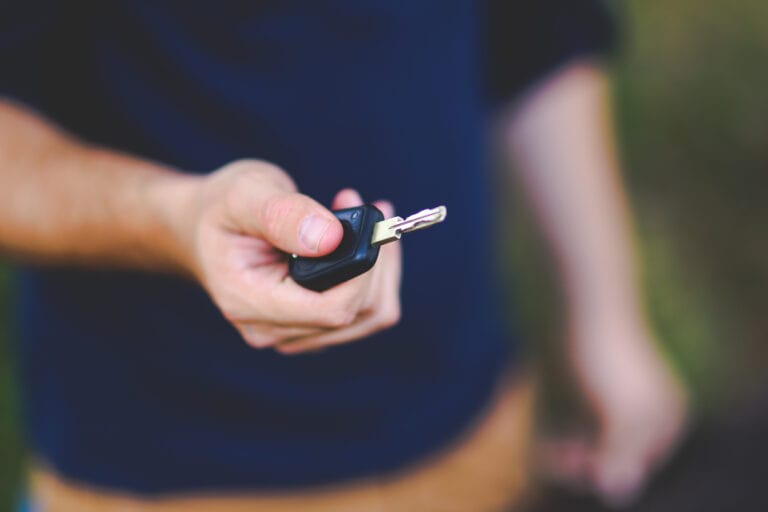 Buying your first vehicle is an exciting experience, and with the right knowledge and preparation, you can make a confident and informed decision. Birchwood is here to support you throughout the entire process, answer your questions and help you find the exact car you're looking for. Start your first vehicle buying journey today!