After purchasing a new truck, you may decide you want to add certain aftermarket features to your ride to improve performance or aesthetics. One of these enhancements may include a premium exhaust system designed to increase the power capacity of your truck.
For Winnipeg truck drivers, there are plenty of factors to consider before installing a new exhaust system. In this blog post, we navigate the questions you may have about aftermarket exhaust systems and detail the installation process conducted by our Birchwood mechanics.
What will an aftermarket exhaust system add to my vehicle?
A performance exhaust system is about more than just aesthetics and flare for some drivers. Here are a few reasons why truck owners opt to install these systems on their vehicles:
Increased power – a performance exhaust system can actually free up some of the power used by your engine, allowing your engine to breathe, and providing your vehicle with increased overall power.
Better quality – typically, aftermarket exhaust systems are made of better quality materials like aluminized or stainless steel. Compared to the standard exhausts your vehicle comes with, aftermarket versions will typically last the lifespan of your truck or longer
Unique flare – you may be interested in an aftermarket exhaust system because of the obvious flare it adds to your vehicle. This flare is typically characterized by a louder acceleration tone, as well as a clean and assertive appearance. Many drivers choose to personalize their new systems with customized paint jobs.
Related Post: Best Selling Truck In Canada
How much does an aftermarket exhaust system cost?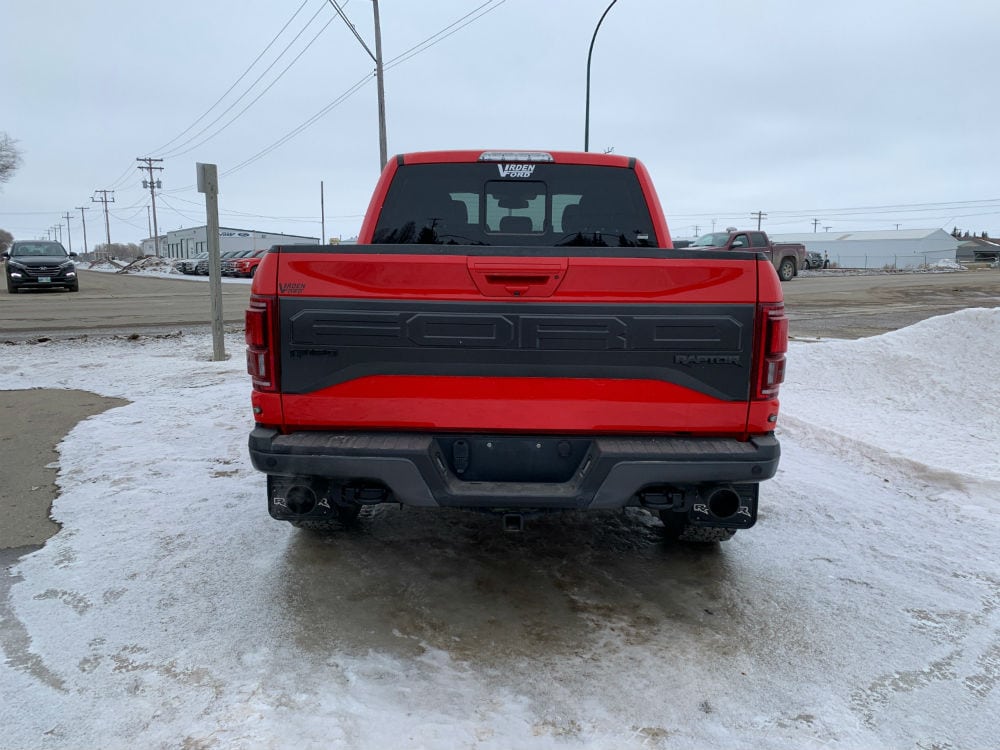 Aftermarket parts come with a price tag because they're usually of a higher quality than the standard parts most vehicles come equipped with. Performance exhaust systems are no different. The cost of your new exhaust system will depend on a number of factors including the brand you opt for, the materials used to make the part, and the type of system you choose. Below, you'll find a description of some of the most popular truck exhausts in Winnipeg along with their corresponding costs.
Gibson Metal Mulisha Exhaust System (approx. $500.00) – These Gibson metal systems are excellent for drivers of full-sized trucks looking to add an audible rumble to their ride. They're fabricated from stainless steel and feature large-diameter exhaust tubing and even larger-diameter exhaust tips.
Diamond Eye Performance Exhaust System (approx. $250.00) – The Diamond Eye exhaust systems are some of the most customizable systems on the market. Buyers have the choice between standard or muffler replacement kits in aluminized steel or 409 stainless steel. These exhaust systems will also provide relief to your engine byway of their non-restrictive and free-slowing manufacturing.
Dynomax Super Turbo Exhaust Systems (approx. $200.00) – These systems are specifically manufactured to optimize the power capacity of your truck. With their mandrel-bent tubing and aluminized construction, these systems will not only alleviate power demands on your engine but will also surpass the lifespan of your truck.
Related Post: Used Trucks in Winnipeg
The aftermarket experience at Birchwood
Birchwood service centres, located across Winnipeg and representing more than 22 automotive brands, are your best choice for aftermarket installations. Here are just a few of the reasons why:
Convenience – Birchwood service centres are located across Southern Manitoba with a concentration in the Winnipeg market. We're made up of 18 different dealerships, representing 22 brands — this means we're able to tailor your aftermarket installation appointment to meet the specifications and intricacies of your vehicle's make and model.
Factory-trained technicians – the technicians at our 18 different locations specialize in the manufacturers their dealership represents. Regardless of the make and model you drive, you can be sure our technicians understand the complexities of your vehicle
Online and in-person service – we make it convenient for you to schedule your installation appointment. It's as easy as filling out a service form online. From there, one of our customer representatives will be in touch by phone to confirm your appointment.
Related Post: Best Small Trucks
When you're ready to upgrade your truck with aftermarket systems, we're here to manage the ordering of parts and the installation process. Simply fill out a service form on our website and a Birchwood representative will be in touch to schedule an appointment at the time and service centre that's most convenient for you.